There are signals that a federal marijuana rescheduling decision will be reached this year, a Senate bill to crack down on drug cartel use of social media wins a committee vote, and more.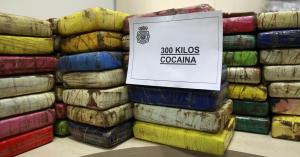 Marijuana Policy
Top Biden Official Says Marijuana Rescheduling Decision Will Go to President This Year [17]. Department of Health and Human Services (HHS) Secretary Xavier Becerra said Thursday that the department is working to present a marijuana rescheduling decision to President Biden "this year." Agencies are working "as quickly as we can" to complete the administrative review, Becerra added.
"What I can tell you is that the president instructed us at HHS -- FDA in particular -- to take a look at how we treat marijuana to see if we can update our review of marijuana as a drug and how we can make sure how we treat it going forward on the federal level," Becerra told Marijuana Moment. "Places like California have already changed the laws, the federal government has not, and so we've been instructed and we're underway with that review as we speak."
The administration is under pressure from lawmakers as well as activists and the industry to get the job done even as Congress works on incremental marijuana law reforms, such as giving marijuana businesses access to the banking history.
Medical Marijuana
Arkansas Judge Throws Out Slew of Laws Modifying Voter-Approved Medical Marijuana Law [18]. Pulaski County Judge Morgan "Chip" Welch on Wednesday threw out 27 laws adopted by the legislature to modify the Amendment 98 medical marijuana initiative approved by voters in 2016. Welch deemed the laws unconstitutional because they made changes to Amendment 98 without letting residents vote on them, which is required by state law.
The voided laws include one barring the use of telemedicine for patients to get a written certification, one prohibiting National Guard members from being caregivers, one that added criminal background checks and changed "excluded felony offenses," one that regulated advertising, one that allowed for the transfer of licenses among dispensaries and cultivation companies, and many, many more.
Drug Policy
Senate Homeland Security Committee Approves Bill to Crack Down on Cartel Recruitment and Smuggling on Social Media [19]. The Homeland Security and Governmental Affairs Committee today approved bipartisan legislation offered by the Border Management Subcommittee Ranking Member Senator James Lankford (R-OK) and Chair Senator Kyrsten Sinema (I-AZ). The Combating Cartels on Social Media Act (S. 61 [20]) aims to crack down on cartels that recruit teenagers through social media to conduct smuggling and trafficking.
Lankford accused big social media companies of "pick[ing] and choos[ing] which illegal activities they like and which they do not like, and clearly, they like people illegally crossing the US border. Social media companies need to be held accountable for turning their heads to human trafficking at the cost of human lives."
Sinema accused the companies of effectively helping the cartels recruit teenagers on both sides of the border.
The bill would require the Department of Homeland Security (DHS) to analyze cartels' illicit usage of social media and establishes a process for technology companies to voluntarily report cartel recruitment efforts in the US to DHS and state and local partners.
International
European Union Drug Report Finds Continent Exposed to More Drugs Than Ever [21]. In its annual report [22] released Friday, the European Monitoring Center for Drugs and Drug Addiction (EMCDDA) finds that the availability of illicit drugs remains high and that people on the continent are being exposed "to a wider range of psychoactive substances."
The report noted massive increases in drug seizures between 2011 and 2021, led by cocaine (up 416 percent), marijuana (up 260 percent), meth (up 135 percent) and MDMA ( up 123 percent).
The report found that, though there is demand for these drugs within the EU, "it is likely that increases in quantities seized reflect, at least partially, the larger role played by Europe as a place of production, export and transit for these drugs."
"Almost everything with psychoactive properties can appear on the drug market, often mislabeled or in mixtures. This is why illicit drugs can affect everyone, whether directly through use, or indirectly, through their impact on families, communities, institutions and businesses," EMCDDA Director Alexis Goosdeel said in a statement.
"While western and southern Europe remain the main markets for cocaine, there are signs of cocaine consumption becoming increasingly more common in cities in eastern Europe -- indicating that the cocaine retail market is also developing in other regions. In terms of high-risk opioid use, the countries with the highest number of users per 1,000 inhabitants are Italy, Austria, France, Greece, Spain and Germany," wrote Teodora Groshkova, principal scientific analyst at EMCDDA and Gregorio Planchuelo, database management development officer at EMCDDA.