Oklahoma's governor vetoes a medical marijuana regulation bill, Texas's governor signs into law a bill allowing murder prosecutions for fentanyl overdose deaths, and more.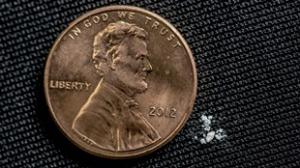 Medical Marijuana
Oklahoma Governor Vetoes Medical Marijuana Regulation Bill [19]. Gov. Kevin Stitt (R) has vetoed a bill that would have imposed more regulations on the state's medical marijuana industry, Senate Bill 437 [20]. Among other provisions, the bill would have required the Oklahoma Medical Marijuana Authority to maintain a registry of physicians recommending medical marijuana and would have required dispensary workers to comply with continuing education requirements. Stitt did not issue a veto message or give any other indication of why he vetoed the bill.
Opiates and Opioids
Texas Governor Signs into Law Bill Allowing Murder Charges for Fentanyl-Related Overdose Deaths [21]. Gov. Greg Abbott (R) on Wednesday signed into law House Bill 6 [22], which increases penalties for selling and distributing fentanyl and allows prosecutors to seek murder charges for fentanyl makers or sellers if someone dies as a result of a fentanyl overdose.
"Fentanyl is an epidemic that very simply, is taking too many lives," Abbott said during the bill signing ceremony. "Because of the courageous partnership of grieving family members Texas legislators and our office, we are enshrining into law today new protections that will save lives in Texas."
The legislature's commitment to saving lives of fentanyl users only goes so far, though. A bill that would have legalized fentanyl test strips died in the Senate after passing the House.
Psychedelics
Rhode Island House Approves Psilocybin Decriminalization Bill [23]. The House on Monday approved House Bill 5923 [24], which would decriminalize the possession of personal use amounts of psilocybin, the psychedelic compound in magic mushrooms. The bill would also allow for the therapeutic use of psilocybin to treat chronic mental disorders if the Food & Drug Administration approves it.
"This is a step toward addressing mental health treatment in a modern way based on evidence and research," said bill sponsor Rep. Brandon Potter (D). "Psilocybin can be used safely, both recreationally and therapeutically, and for our veterans and neighbors who are struggling with chronic PTSD, depression and addiction, it can be a valuable treatment tool. Adults in our state deserve the freedom to decide for themselves and have access to every treatment possible, rather than have our state criminalize a natural, non-addictive, effective remedy."
The bill would allow people to possess up to one ounce of psychedelic mushrooms or grow mushrooms containing psilocybin at home for personal use. It would also require the Rhode Island Department of Health to create rules for the use of psychedelic mushrooms.
Companion legislation, Senate Bill 0806 [25], awaits action in the Senate.
Asset Forfeiture
House Judiciary Committee Approves Civil Asset Forfeiture Reform Bill [26]. The House Judiciary Committee on Wednesday unanimously approved HR 1525 [27], the Fifth Amendment Integrity Restoration (FAIR) Act, clearing the way for a House floor vote on the measure.
Sponsored by Reps. Jamie Raskin (D-MD) and Tim Walberg (R-MI), the act would increase the burden of proof on law enforcement and prosecutors to show that the seized property is related to criminal activity. It would also shorten the time authorities have to return seized goods. And it eliminates administrative forfeiture, forcing law enforcement to seek a court order before seizing property.
"This can create a perverse incentive to seize and sell the private property of potentially innocent citizens to increase agency revenues, despite some states' efforts to protect property rights," Judiciary Committee Chair Rep. Jim Jordan (R-OH) said. "The result is a system that unjustly infringes on the liberties of innocent American citizens."