Florida's attorney general has a couple more weeks to try to take down a marijuana legalization initiative, Jammu & Kashmir cracks down on opium cultivation, and more.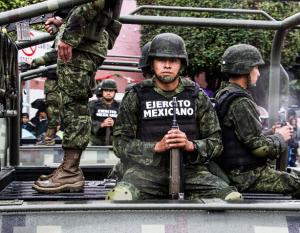 Marijuana Policy
Florida Supreme Court Grants Attorney General Two-Week Extension to Submit Brief Opposing Marijuana Legalization Initiative [18]. The state Supreme Court last Friday granted Attorney General Ashley Moody (R) a two-week extension to submit her brief opposing the marijuana legalization constitutional amendment [19] from Smart & Safe Florida. The initiative campaign has already gathered enough valid voter signatures to qualify for the November 2024 ballot, but Moody will argue that it violates the state's constitution's single-subject rule for ballot measures.
Clemency and Pardon
Faith and Justice Organizations Urge Biden to Grant Clemency for People Sentenced Under Crack Cocaine Guidelines [20]. Thirteen faith and justice organizations have sent a letter to President Biden urging him to grant clemency to people convicted of federal crack cocaine offenses. The signers include the American Civil Liberties Union, NAACP Legal Defense and Educational Fund, Inc. (LDF) and Drug Policy Alliance, while faith organizations include the Jewish Council for Public Affairs, the Multifaith Initiative to End Mass Incarceration and the National Council of Churches.
"It is unacceptable that we know of glaring injustices in our criminal legal system, but see little action from those with the responsibility to change the law," the organizations wrote. "[Y]ou have the power of executive clemency to grant pardons and commutations to thousands of people impacted by unjustly punitive crack cocaine sentencing guidelines."
Under the 1986 Anti-Drug Abuse Act, enacted in a moral panic after the cocaine overdose death of basketball star Len Bias, a person found with five grams of crack faced the same sentence as one found with 500 grams of powder cocaine, a 100:1 sentencing disparity, even though there is no chemical difference between the two forms of the drug. The Fair Sentencing Act of 2010 reduced the disparity to 18:1 and under President Biden's direction, and prosecutors were instructed by Attorney General Merrick Garland to not automatically charge crack and powder cocaine offenses differently.
Still, "[t]housands of people are serving out harsh, unjustifiable sentences because of the crack disparity, while thousands of others still face legal discrimination from governments, landlords, and employers because of a criminal record for a federal crack conviction."
Foreign Policy
US Musician Arrested on Drug Charges in Russia [21]. Travis Michael Leake, a US citizen long resident in Moscow who has been involved in the music scene in the Russian capital, has been arrested on drug charges as the US and Russia face their deepest diplomatic crisis in a generation. He appeared in court Saturday on drug trafficking charges "involving young people" and will be held behind bars at least until August 6, when he faces his next court appearance.
The State Department said officials were aware of reports that a US citizen was detained in Moscow, adding that the department "has no higher priority than the safety and security of U.S. citizens abroad." The agency declined to provide further details, citing privacy considerations.
Leake becomes at least the third US national to be arrested in Russia since the Russian military invaded Ukraine in February 2022, after Wall Street Journal reporter Evan Gershkovich and WNBA star Brittney Griner. Griner was released in a prisoner swap after serving nearly a year in a Russian prison, while Gershkovich remains behind bars awaiting trial.
International
Jammu and Kashmir in Crackdown on Opium Cultivation [22]. Law enforcement authorities have destroyed 150 acres of opium poppy crops since April 2023 as part of the government's "act tough policy" against a rising "drug menace."
"On a vast scale, we have damaged the poppy crop. Eighteen FIRs [investigative files] have been recorded thus far this year. Majority of the poppy is grown in Kulgam and other districts of south Kashmir, where our teams are constantly monitoring the situation," said Excise Commissioner Pankaj Sharma. "We are taking action as well as destroying the poppy wherever it is being cultivated to send a deterrent to people indulging in this thing."
The law enforcement agencies continue to combat the problem of illegal marijuana and opium growing at a local level. "Under the NDPS Act [drug law], we are arresting people found indulging in drug trafficking as well as cultivation of poppy," a Police official said. "Drug traffickers will be dealt with harshly, and no one will be spared. According to the NDPS Act, we will begin attaching the property of drug traffickers."
Mexican Soldiers Caught on Video Executing Five Alleged Cartel Members Will Face Military Justice, Defense Department Says [23]. Mexico's defense department announced Saturday that 16 soldiers will face military charges in the killing of five men in the border city of Nuevo Laredo last month. They are being held in a military prison in Mexico City and face charges of violating "military discipline" in the executions, which were caught on security camera video.
The military trial is independent of any charges that could be brought by civilian prosecutors. Under Mexican law, soldiers accused of abusing civilians must be tried in civilian courts, but can also be tried in military tribunals.
"Apparently this was an execution, and that cannot be permitted," President Andrés Manuel López Obrador said Wednesday during his daily news briefing. "Those responsible are about to be turned over to the appropriate authorities. "This incident is the second mass killing of civilians by the military in Nuevo Laredo this year. On February 26, soldiers shot and killed five young men riding in a vehicle who were unarmed. Angry neighbors then attacked the soldiers, beating some of them. Federal prosecutors have filed homicide against four soldiers in that case."