British Colombia is reviewing its safe supply drug policy with an eye toward expansion, Berlin officially launches a drug checking program, and more.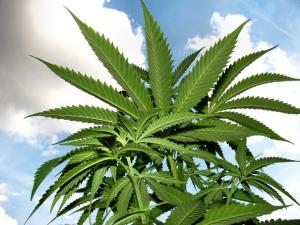 Drug Policy
Seattle City Council Narrowly Rejects Return to Drug War Policies [14]. The city council on Tuesday voted 5-4 to reject a bill, CB 120586 [15], that would have allowed City Attorney Ann Davison to prosecute drug possession and public drug use cases for the first time in city history. The bill would have put the city in line with a new statewide misdemeanor drug possession law.
Now, misdemeanor drug cases in the city will most likely not be prosecuted at all. The other option for prosecuting such cases would have been for the King County prosecutor's office to take them on, but King County Prosecutor Leesa Manion told the council her office's current contract with the city does not allow for that and even if it did, she does not have the staff to handle such cases.
International
British Columbia is Reviewing Safe Supply Policies with Eye to Expanding Them [16]. The Canadian province's chief medical officer says it program to prescribe a safe supply of drugs to some drug users is being reviewed as officials decide whether it should be expanded to cover more people and make more drugs available. Provincial Health Officer Dr. Bonnie Henry said under the current model drugs have to be distributed in a clinical setting, and that may be discouraging more people from participating.
Dr. Henry said she wants to examine whether the program should include greater access to opioid alternatives other than hydromorphone – the medication currently most commonly used in such programs. She cited concerns that hydromorphone is not meeting the needs of drug users who have been exposed to a much more toxic and contaminated supply.
She is also looking at whether there are alternatives to the medical model for people seeking a safe supply of drugs. She gave no timeline for completion of the review.
Colombian Senate Approves Marijuana Legalization with One More Vote to Go [17]. A marijuana legalization bill won its penultimate vote in the Senate Tuesday, leaving the bill just one vote away ending pot prohibition. But concerns are rising that unrelated political controversies could derail the effort as legislative deadlines loom increasingly large.
The bill has already cleared the lower chamber and a final Senate vote is set for next week, but if the bill is amended, lawmakers would have only another week to reconcile the bill with the version passed by the Chamber of Deputies before the session ends.
Berlin Launches Drug Checking Program [18]. City officials have launched a drug checking program where people can get their drugs tested anonymously and at no cost. Authorities said the program had two goals: harm reduction for drug users and detecting drug consumption trends. The program will be run by the State Institute for Forensic and Social Medicine and will include three centers where people can drop off their drugs and get results and advice three days later.
"In our opinion, drug checking is successful if we can avoid damage to health and if we, as drug help, reach users who would otherwise not be reached by drug help or who would be reached much too late," said the pharmaceutical director of the project, Tibor Harrach.