A Louisiana pot poll shows strong support for legalization, a California bill to allow pot shops to sell food and drink as well is moving in the Assembly, and more.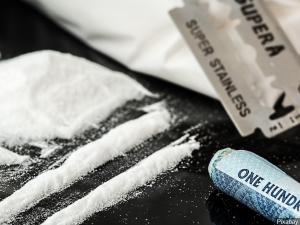 Marijuana Policy
California Assembly Approves Bill to Allow Marijuana Cafes [18]. The Assembly last week approved Assembly Bill 374 [19], which would allow weed retailers to offer food and drinks if they receive local approval. Alcohol sales and tobacco smoking would continue to be prohibited. The bill from Assemblymember Matt Haney (D) passes overwhelmingly on a 59-9 vote and now heads to the Senate.
"The legal cannabis industry is struggling," Haney said on the floor. "Issues like an over-saturation, high taxes and thriving black market are hurting cannabis businesses who follow the rules and pay taxes. AB 374 allows local governments to authorize the preparation and sale of non-cannabis foods and soft drinks at licensed cannabis consumption lounges," he said. "To be clear this does not allow coffee shops to sell cannabis. It allows cannabis shops to sell coffee with pre-approval from local governments. It shouldn't be illegal for an existing cannabis business to move away from only selling marijuana and instead have the opportunity to grow, thrive and create jobs by offering coffee or live jazz. Ironically, how the law is written now, we require cannabis shops to only sell drugs," Haney said. "We believe that if these businesses want to move away from that model and sell muffins and coffee, they should be able to do that. This will support our small businesses, with local government autonomy."
Louisiana Poll Has Strong Support for Marijuana Legalization [20]. A new poll from Louisiana State University has 70 percent of respondents saying they support legalizing the possession of "small amounts" of marijuana and 90 percent saying they support medical marijuana. Pollsters said the poll revealed a "substantial increase over the past decade in support for legalizing marijuana for recreational use."
The state has a limited medical marijuana program and decriminalized the possession of up to a half ounce in 2021, but efforts to move forward with legalization have gone nowhere in the legislature so far.
Psychedelics
Nevada Assembly Committee Approves Psychedelic Working Group Bill [21]. A bill to create a working group to study psychedelics and develop plans to allow for regulated access for therapeutic purposes that has already passed the Senate, Senate Bill 242 [22], passed is first Assembly hurtle last Friday, winning approval from the Assembly Health and Human Services Committee. It now heads for an Assembly floor vote.
When introduced, the bill had language legalizing psilocybin and promoting research into the psychedelic, but it was amended in the Senate to now have only the working group, which would examine the use of psychedelics "in medicinal, therapeutic, and improved wellness."
Drug Policy
Pennsylvania Temporarily Makes "Tranq" Drug Xylazine a Controlled Substance [23]. Responding to the spread of the veterinary tranquillizer xylazine into the illicit street drug market, along with the lesions it creates on users and its danger (it is often mixed with opioids but does not respond to naloxone), the Department of Health has moved to limit access to the drug by temporarily listing it as a Schedule III substance. Placing xylazine on Schedule III—as opposed to just banning it—preserves legitimate use by veterinarians and farmers.
"This action will protect veterinarians and other legitimate users and manufacturers of xylazine, which is an important medication for animal sedation, while also creating penalties for people who add illicit xylazine to the drug supply that is harming people in our communities," said Acting Secretary of Health Dr. Debra Bogen . "Our focus remains on developing strategies that help connect people with substance use disorder to treatment and other resources."
International
Swiss Capital City Wants Pilot Program for Cocaine Sales [24]. The city parliament has voted 43-18 to approve a motion from the Alternative Left to extend a pilot program with marijuana sales to include cocaine sales. The marijuana pilot program is set to begin this fall. City parliamentarians said supervised sales could lead to better control of the stimulant drug.
A similar proposal was narrowly rejected by the Bern parliament in 2019, but this year's version was more restrictive, winning enough support from the Social Democrats to get the measure passed—and send a strong signal to the federal government about where the capital city wants to go.