A New Hampshire bill legalizing fentanyl and xylazine testing materials goes to the governor, Antigua and Barbuda decriminalizes marijuana and grants Rastafarians sacramental rights, and more.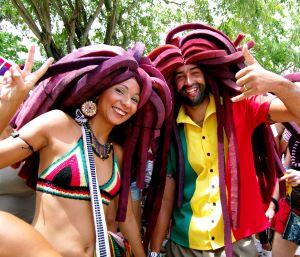 Marijuana Policy
Florida Marijuana Legalization Initiative Has Enough Signatures to Qualify for the Ballot [18]. State officials have confirmed that Smart and Safe Florida's proposed marijuana legalization constitutional amendment [19] has handed in enough valid voter signatures to qualify for the November ballot. The group needed 891, 523 valid signatures and has so far collected 967,528.
The campaign spent $23 million on signature gathering firms and still has $15 million in the bank after raising $38 million—all from a single source, Trulieve Cannabis Corporation, which operates in several states, including Florida.
Under the initiative, people 21 and over could possess up to three ounces of marijuana or five grams of concentrate, but not grow their own. The initiative would also create a legal, regulated marijuana market. The initiative still faces a legal challenge from Attorney General Ashley Moody (R) in the state Supreme Court.
Psychedelics
Bipartisan Federal Bill Would Provide Funds for Psychedelic Research for Members of the Military [20]. A new bill with sponsors from both sides of the aisle, HR 3684 [21], would create a $75 million grant program for research into psychedelics' potential for the treatment of mental health conditions among active duty military members. The bill directs the secretary of defense to create the program funding Phase 2 clinical trials on psilocybin, ibogaine, MDMA and 5-MeO-DMT for PTSD, TBI and chronic traumatic encephalopathy, as well as for the training of practitioners to provide psychedelic-assisted therapy for active-duty members, on a yearly $15 million budget spanning FY 2024 to 2028. The bill has been referred to the House Armed Services Committee.
Harm Reduction
New Hampshire Senate Approves Fentanyl, Xylazine Test Strip Bill [22]. The state Senate has approved a bill, House Bill 287 [23], that would legalize materials that test for fentanyl and xylazine, an animal tranquilizer (also known as Tranq) that has entered the illicit drug supply in recent years. The bill passed the House in March and now goes to the desk of Gov. Chris Sununu (R). The original bill would have legalized all drug testing materials, but was amended to limit its scope to those for testing fentanyl and xylazine.
International
Antigua and Barbuda Decriminalizes Marijuana, Grants Rastafaris Sacramental Rights [24]. The government of the two-island Caribbean nation has liberalized its marijuana laws, decriminalizing the possession of up to 15 grams and allowing for the home cultivation of up to four plants. The new law also grants Rastafaris the right to smoke and grow marijuana for religious purposes.
"We're more free now," said Ras Tashi, a member of the Ras Freeman Foundation for the Unification of Rastafari, who was arrested several times for growing cannabis but refused to plead guilty because to him, "it's a God-given plant. The government gives us our religious rights … we can come and plant any amount of marijuana … and no police can come and take up any plant. We fight for that right — and we get that right," he said.