How to deal with substance abuse during pregnancy is a fraught issue, generating harsh sanctions against pregnant women who use drugs or who lose their fetuses before birth and are drug users. According to data compiled by Pregnancy Justice [16], the advocacy group formerly known as National Advocates for Pregnant Women, prosecutors filed more than 1,300 criminal cases against pregnant women between 2006 and 2020, a rate of more than a hundred a year. They are almost always poor women of color.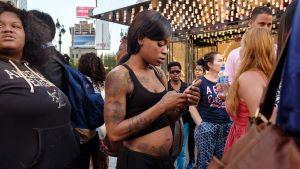 Hardnosed prosecutors and child protection agencies enabled by state and federal laws use a number of techniques and statutes to go after pregnant women who use drugs. As
compiled by the Guttmacher Institute
[17]
, a research and policy group committed to advancing sexual and reproductive health and rights, they include:
Making drug use during pregnancy a crime. Such laws have been upheld by state Supreme Courts in Alabama and South Carolina.
Several states have expanded their civil child-welfare requirements to include prenatal substance use, so that prenatal drug exposure can provide grounds for terminating parental rights because of child abuse or neglect.
Some states, under the rubric of protecting the fetus, authorize civil commitment (such as forced admission to an inpatient treatment program) of pregnant people who use drugs; these policies sometimes also apply to alcohol use or other behaviors.
A number of states require health care professionals to report or test for prenatal drug exposure, which can be used as evidence in child-welfare proceedings.
To receive federal child abuse prevention funds, states must require health care providers to notify child protective services when the provider cares for an infant affected by illegal substance use.
But now, a growing number of experts, including maternal/fetal specialists, federal health officials and people who treat addiction, are saying that such responses are counterproductive. Women who feel subject to prosecution may avoid health care entirely or may shy away from interventions such as a medication-assisted treatment (MAT) with opioids such as methadone or buprenorphine, increasing their likelihood of fatal overdoses. Overdoses are a eading cause of preventable death [18] among pregnant women.
A study published this week in the Maternal and Child Health Journal [19] of 26 pregnant Massachusetts women found that the decision whether or not to use MAT "was entirely wrapped up in what happened with respect to mandated reporting to Child Protective Services at the time of delivery," according to Dr. Davida Schiff [18], the study author and an addiction medicine specialist at Massachusetts General Hospital in Boston. The women underwent "intense anxiety and stress" about the threat they would be reported to child protective services.
"This has led to many women either deciding to not start life-saving medication during pregnancy or to wean off of that life-saving medication during pregnancy and really risk poor outcomes for themselves and their babies," Schiff said.
That someone is using drugs while pregnant "does not diagnose anyone's ability to parent," said Dr. Hendrée Jones [18], executive director of the University of North Carolina's Horizons Program, a drug treatment program. "I have a woman getting ready to deliver, and she is terrified that somehow they're going to find drugs in her system and Child Protective Services is going to be called and her baby's going to be snatched away," Jones said.
"Across the entire country, we're seeing a general trend toward more punitive policies, and those are kind of the policies that consider substance use during pregnancy to be child abuse or neglect," said Laura Faherty [18], a policy researcher at the RAND Corporation.
The head of the National Institute on Drug Abuse (NIDA), Dr. Nora Volkow, also thinks things have gone too far.
"We should remove criminalization of women who are pregnant and taking drugs," she said [18]. "That needs to stop. We know that mortality from overdoses is greater in women that are pregnant than counterparts of the same age that are not pregnant. This is extraordinarily important because it's telling us that there's something that is making these pregnant women more vulnerable."
The need for change from punitive prohibitionist policies is urgent. A 2019 study [20] found that the rate of opioid-related diagnoses among pregnant women more than doubled between 2010 and 2017, with ongoing research suggesting another big increase after 2017. And a 2022 study [21] found that the number of pregnant women and new mothers dying of drug overdoses [22] reached a record high in 2020, nearly doubling to11.85 per 100,000 from 6.56 per 100,000 in 2017.
Punitive prohibitionist policies are not working. It is time for another approach.