Health experts are speaking out about the dangers of criminalizing drug use during pregnancy, a North Carolina medical marijuana bill gets a hearing, and more.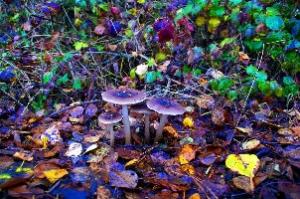 Marijuana Policy
New Hampshire Lawmakers Defer Action on Proposal for State-Run Marijuana Legalization [18]. An effort to move forward on marijuana legalization via an amendment that would create a system of state-run pot shops in eventual combination with existing medical marijuana dispensaires has run out of steam—for now.
The House Commerce and Consumer Affairs Committee on Tuesday declined to act on that amendment, which came from Chairman John Hunt (R). Instead, the committee plans to continue working on the proposal and will create a separate, stand-alone bill, but with legislative deadlines looming, the issue will be bumped to the fall, when the legislature reconvenes, with possible floor action early in 2024.
Medical Marijuana
North Carolina Medical Marijuana Bill Gets Hearing but No Vote [19]. The North Carolina Compassionate Care Act, Senate Bill 3 [20], has already passed the Senate and got a hearing in the House Health Committee on Tuesday. No vote was taken. If the bill eventually passes out of the Health Committee, it then faces a trek through the Finance and Rules committees before heading for a House floor vote.
During Tuesday's hearing, Sen. Bill Rabon (R-Brunswick) told lawmakers about how he used marijuana to help him get through chemotherapy. "That's the only reason I'm alive today," said Rabon. "I know that tens of thousands of people in the state could benefit just as I did."
Psychedelics
Nevada Senate Approves Psychedelic Working Group Bill [21]. The Senate on Monday approved a bill to create a new working group to study psychedelics and develop a plan for regulated access for therapeutic uses, Senate Bill 242 [22]. The bill originally would have legalized psilocybin and promoted research into it and MDMA but was pared back in committee before passing on a 16-4 vote. The bill now heads to the Assembly.
Pregnancy
Health Experts Call for Changes to Laws Around Drug Use and Pregnancy [23]. Laws criminalizing drug use during pregnancy are deterring pregnant women from seeking help and need to be changed, health experts say. They also keep expecting mothers from using medication-assisted treatment for fear of losing custody of their newborns.
"We should remove criminalization of women who are pregnant and taking drugs," Dr. Nora Volkow, head of the National Institute on Drug Abuse (NIDA), said in an interview. "That needs to stop."
Substance use disorder "does not diagnose anyone's ability to parent," said Dr. Hendrée Jones, executive director of the University of North Carolina's Horizons Program, a drug treatment program. "I have a woman getting ready to deliver, and she is terrified that somehow they're going to find drugs in her system and Child Protective Services is going to be called and her baby's going to be snatched away," Jones said.
Dr. Davida Schiff, addiction medicined specialist at Massachusetts General Hospital and author of a new study on the use of medication-assisted treatment (opioid maintenance) by pregnant women said their decisions were "entirely wrapped up in what happened with respect to mandated reporting to Child Protective Services at the time of delivery. This has led to many women either deciding to not start life-saving medication during pregnancy or to wean off of that life-saving medication during pregnancy and really risk poor outcomes for themselves and their babies," Schiff said.