A drug policy think tank releases a "toolkit" for avoiding a corporate takeover of the marijuana industry, the Texas House approves a fentanyl test strip legalization bill, and more.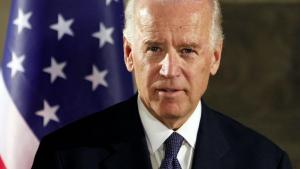 Marijuana Policy
Congressional Progressive Caucus Urges Biden to Expedite Marijuana Scheduling Review [19]. The Congressional Progressive Caucus has released its 2023 Executive Action Agenda, and it includes a provision calling on President Joe Biden (D) to direct federal agencies to "expedite" an ongoing marijuana scheduling review, as well as reinstating Justice Department guidance that protects state-legal marijuana programs from federal prosecution. The caucus, which numbers more than a hundred congresspeople, called on Biden to "expedite the review of marijuana as a Schedule I controlled substance and publicly document the progress and planned timeline for rescheduling or descheduling.
Marijuana Equity Advocates Release Anti-Monopoly Toolkit to Shape Legalization Laws [20]. The Parabola Center for Law and Policy, a drug policy think tank that seeks to prevent the monopolization of the legal marijuana industry, has released the "Anti-Monopoly Toolkit [21]," which presents state and federal policy priorities for preventing corporatization and consolidation from driving small businesses out of the industry. Among other points, the toolkit calls for licensing limits to focus on individual owner limits rather than overall caps, avoiding vertical integration in the industry, not letting major tech platforms dominate the market, allowing people with prior drug convictions to participate in the industry, and allowing for home cultivation.
"I was inspired by Lizzie Magie, the progressive feminist who invented the game of Monopoly as an educational tool, because she thought philosophy and academic writing weren't enough in the early 1900s," said Parabola Center Founder and Director Shaleen Title. "Just like in her era, we're in a critical time period that calls for large-scale and drastic action."
Drug Policy
Nevada Bills Would Increase Fentanyl Sentences [22]. Lawmakers are considering five bills that respond to the fentanyl crisis by seeking heightened felony charges for people guilty of selling or distributing the drug. A pair of Democratic-sponsored bills, Senate Bill 35 [23] and Senate Bill 343 [24], got a hearing Monday in the Democratic-controlled legislature. The former would create the crimes of mid- and high-level fentanyl trafficking and lowering the threshold for prosecution for selling the drug, while the latter would create the crime of low-level trafficking and distinguish fentanyl from other Schedule I controlled substances.
Under the bills, low-level trafficking of 4 to 14 grams would be punishable by one to six years imprisonment and a fine of up to $50,000; mid-level trafficking of 14 to 28 grams would be punishable by two to 15 years imprisonment and a fine of up to $100,000; and high-level trafficking of 28 grams or more would be punishable as a category A felony, meaning life with the possibility of parole or 25 years imprisonment and a fine of up to $500,000. Under existing law, trafficking of100 to 400 grams is punishable by two to 20 years imprisonment.
Three other bills seeking greater penalties for fentanyl possession were not included in the hearing. These are Senate Bill 128 [25] and Senate Bill 197 [26] from Republicans; and an omnibus crime bill from Gov. Joe Lombardo, Senate Bill 412 [27], which proposes to criminalize possession of the drug in any amount by one to six years imprisonment.
Harm Reduction
Texas House Votes to Legalize Fentanyl Test Strips [28]. The House voted overwhelmingly Tuesday to approve a bill that legalizes fentanyl test strips by removing them from the state's list of illicit drug paraphernalia, House Bill 362 [29] by Rep. Tom Oliverson [30] (R-Cypress). "Overdose deaths continue to skyrocket as fentanyl floods across our southern border, and we need a way to combat the crisis," Oliverson said on the floor of the House on Monday. "Decriminalizing test strips is one way to do that." The bill now goes to the Senate.