A package of civil asset forfeiture bills is filed in Georgia, a psilocybin research bill advances in Arizona, and more.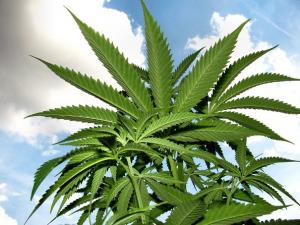 Marijuana Policy
Maryland Marijuana Regulation Bill Poised to Advance After Hearing [16]. A bill that aims to set regulations for the state's legal marijuana industry, House Bill 556 [17], appears poised to advance after a lengthy hearing last week in the House Economic Matters Committee. While some amendments were suggested, no one really complained about the broad contours of the bill, which would expand the Alcohol and Tobacco Commission into the Alcohol, Tobacco and Cannabis Commission and create a new regulation and enforcement division within the commission. It also sets a retail marijuana tax at six percent, which could increase to 10 percent by 2028. It also includes social equity provisions, including creating a new Office of Social Equity within the commission to promote participation from communities adversely impacted by the war on drugs. No vote was taken, and the committee will meet again on Wednesday to take up any amendments offered.
Medical Marijuana
Florida Campaign Seeks to Put Medical Marijuana Home Grow Initiative on 2024 Ballot [18]. A group calling itself the WISE and Free Florida Committee is getting a campaign underway for a constitutional amendment initiative that would allow "caregivers and adult qualifying patients 21 years or older to cultivate marijuana for medical use" and would note that cultivation would be "limited to the cultivator's home." To clear the first hurdle on its path, the campaign must come up with more than 291,000 valid voter signatures, which would then trigger a review by the state Supreme Court. If okayed to move forward by the court, the campaign would then have to come up with an additional 891,589 valid voter signatures to meet the next hurdle. A separate campaign committee calling itself Smart and Safe Florida, which wants to get a marijuana legalization amendment on the ballot, has already met that first signature goal.
Psychedelics
Arizona House Panel Approves Psilocybin Research Bill [19]. A bipartisan bill to support research into the potential medical benefits of psilocybin, the psychoactive compound in magic mushrooms, has advanced through its first committee. The House Military Affairs and Public Safety Committee approved House Bill 2486 [20] last week. The bill would provide up to $30 million in grants to study psilocybin's effect on a number of specified medical conditions, including depression, substance misuse disorders, PTSD, and symptoms of long COVID. The bill passed the committee on a unanimous vote.
Asset Forfeiture
Georgia Civil Asset Forfeiture Reform Bill Package Filed [21]. State Reps. Sandra Scott (D-Rex), Viola Davis (D-Stone Mountain) and Kim Schofield (D-Atlanta) have filed a trio of bills, House Bill 106 [22], House Bill 109 [23], and House Bill 110 [24], that address problems with the state's civil asset forfeiture laws. HB 106 would allow people whose vehicles have been forfeited to get them back if it was used without the owner's consent in the commission of a crime. HB 109 would exempt homesteads, currency less than $541, and motor vehicles worth less than $5,000 from being forfeited. HB 110 would mandate the establishment of a civil asset forfeiture tracking system and publicly accessible database.