A Minnesota marijuana legalization bill is cruising right along, Hong Kong bans CBD as a "dangerous drug," and more.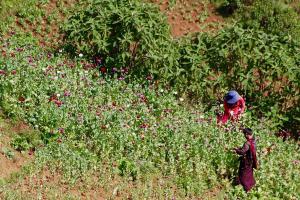 Marijuana Policy
Minnesota Marijuana Legalization Bill Keeps Advancing [18]. A marijuana legalization bill, House File 100 [19], has won approval in the House Labor and Industry Finance and Policy Committee Thursday. That's the fourth committee to approve it in the House. Meanwhile, a companion bill in the Senate was approved by the Commerce and Consumer Protection Committee.
Ohio Bill Would Protect Drivers with THC in Their Systems [20]. State Sen. Nathan Manning (R-North Ridgeville) has filed Senate Bill 26 [21], which would protect drivers from facing charges for having THC in their system as long as they can prove they were not impaired. The bill would remove the per se limits for marijuana and marijuana metabolites for the purpose of determining whether the driver was Operating a Vehicle Under the Influence (OVI). Without a set per se level (where the state assumes one is intoxicated), the bill effectively removes the automatic license suspension for those caught with THC in their systems.
Medical Marijuana
Medical Marijuana Sales Have Begun in Mississippi [22]. Nearly a year after medical marijuana was legalized in the state, the first legal sales have taken place. The first sales occurred Wednesday at The Cannabis Company in Brookhaven and at two Oxford dispensaries, Hybrid Relief and Star Buds. More than 1,700 patients are currently enrolled in the state's medical marijuana program. Voters approved a medical marijuana initiative in 2020, only to have it invalidated by the state Supreme Court. The legislature then passed a bill authorizing it.
International
Hong Kong Bans CBD as "Dangerous Drug." [23] As of next Wednesday, Hong Kong will ban CBD, a cannabinoid that does not produce the same psychoactive effects as its more potent fellow cannabinoid, THC. "Starting from February 1, cannabidiol, aka CBD, will be regarded as a dangerous drug and will be supervised and managed by the Dangerous Drugs Ordinance,"customs intelligence officer Au-Yeung Ka-lun said ."As of then, transporting CBD for sale, including import and export, as well as producing, possessing and consuming CBD, will be illegal,"he added.
Mexican Senator Will File Bill to Legalize Natural Psychedelics for Treatment of Mental Health Problems [24]. Sen. Alejandra Lagunes of the Ecological Green Party of Mexico (PVEM) said Wednesday she will present a bill to legalize and regulate natural psychedelics for the treatment of mental health problems such as anxiety and depression. She made the comments at the Intercultural Forum on Entheogenic Medicine, which was held in the federal Senate."It's scientifically proven that psilocybin from psilocybin mushrooms, mescaline from peyote, DMT from ayahuasca and the Colorado River toad are not drugs. They have a high therapeutic potential, low toxicity and don't create physical dependence or abuse,"she said.
Myanmar Opium Production Booming After Coup, UNODC Says [25]. The UN Office on Drugs and Crime (UNODC) said in a new report that opium production is up 33 percent since the military took over the government in February 2021. Farmers in parts of the country have "little option" but to grow opium, reversing years of efforts to reduce poppy planting, said UNODC regional representative Jeremy Douglas. said "At times like these many farmers see opium as particularly attractive – given predictable demand and the fact that brokers will typically buy the entire crop at the farm gate," said International Crisis Group Myanmar advisor Richard Horsey.