A Montana bill would block child welfare workers from removing children simply because of a parent's drug use, San Francisco is ready to move forward on safe injection sites, and more.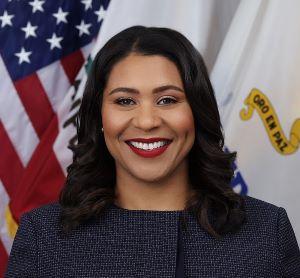 Medical Marijuana
South Carolina Sees Second Medical Marijuana Bill Filed [16]. A bipartisan medical marijuana bill, the Compassionate Care Act (HB 3486 [17]/SB 423), has been filed in both houses this week. It would allow physicians to recommend marijuana to patients with debilitating medical conditions and have them purchase it from state-licensed and -regulated businesses. This is the second medical marijuana bill filed this year. The first, the No Patient Left Alone Act (HB 3215 [18]) is similar, but would allow dispensaries to grow their own product. The Compassionate Care Act got through the House last year only to die in the Senate.
Psychedelics
Virginia GOP Lawmakers Block Bill Legalizing Magic Mushrooms for Medical Use [19]. A bill that would allow the use of magic mushrooms for medical purposes, House Bill 1513 [20], has been killed by a subcommittee vote of the House Committee for the Courts of Justice. The bill would have allowed doctors to prescribe the drug for the treatment of depression, PTSD, or end of life anxiety. A bill that would direct Gov. Glenn Youngkin (R) to create a psilocybin study committee remains alive, however.
Child Welfare
Montana Bill Would Block Child Removals Based Solely on Parental Substance Use [21]. An omnibus child protective reforms bill, House Bill 37 [22], aimed at making the removal of children from parental households more difficult includes a provision that bars child welfare workers from removing a child for neglect or abuse based only on "substance use by a parent or guardian, disorderly living conditions, other factors closely related to economic status, or a child's obesity." The GOP-championed bill came after a year of study in the bipartisan Children, Families, Health and Human Services Interim Committee. It passed the House Judiciary Committee Friday and now heads for a House floor vote.
Harm Reduction
San Francisco Mayor Looking Again at Safe Injection Sites [23]. Mayor London Breed (D) said Wednesday that she is working with Supervisor Hillary Ronen (D) to undo a city law that is an obstacle to nonprofits setting up safe injection sites in the city. Breed and other city officials say they are ready to move forward with privately-funded sites, but to do so, the Board of Supervisors will have to repeal a 2020 ordinance that prohibits safe injection sites. While city politicians had been fearful of a federal reaction to a safe injection site, they have been impressed by New York City's pair of safe injection sites that have operated for more than a year without federal harassment. "The Biden administration and the Newsom administration… are not going to throw San Franciscans in jail or cut off our federal funding because we're saving lives and stopping open-air drug use," Ronen told city staffers.