A San Diego deputy has some bad habits, a Florida jail guard was peddling pot brownies to prisoners, and more. Let's get to it: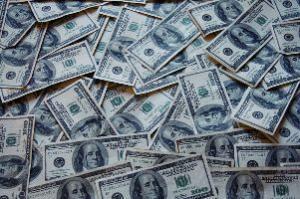 In Tampa,
a Hillsborough County sheriff's detention officer was arrested January 5
[10]
for selling marijuana edibles to inmates at the Falkenburg Road Jail. Officer Terry Bradford, Jr., 25, was selling "cannabis-laced edibles" and "other contraband" and was caught with more than a pound of brownies individually packaged for sale. He went down after an inmate snitched him out. He's now been fired, as well as charged with introducing contraband into a detention facility and possession of a controlled substance.
In San Diego, a San Diego County sheriff's deputy was arrested January 7 [11] on a felony warrant for allegedly committing burglaries and possessing drugs. Deputy Cory Richey, a 16-year-veteran of the department, faces 13 counts of burglary and three of drug possession. Authorities said the investigation continues.
In Phoenix, a Maricopa County corrections officer was arrested last Wednesday [12] on suspicion of smuggling fentanyl into the Lower Buckeye Jail. Officer Andres Salazar, 26, was caught with nearly a hundred fentanyl pills in the jail parking lot and is now charged with possession of a narcotic, promoting prison contraband and transport for sale. He is currently on administrative leave.