The Wisconsin GOP may finally be ready to embrace medical marijuana, the US Sentencing Commission says there are no more federal pot possession prisoners, and more.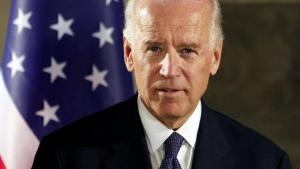 Medical Marijuana
Wisconsin GOP Lawmakers Move Closer to Legalizing Medical Marijuana [16]. For years, the Republican-controlled legislature has fended off any and all efforts to advance marijuana reforms, but it could be different this year. Senate Majority Leader Devin LeMahieu has said that he thinks a bill to create a medical marijuana program in the state could be passed this legislative session as long as regulations are put forward to ensure it's for those in serious pain. "Our caucus is getting pretty close on medical marijuana," LeMahieu said, marking the first time the Republican Senate leader has expressed support for the notion. Republican Assembly Leader Robin Vos has in recent years expressed support for medical marijuana, while Democratic Gov. Tony Evers has long called for the legalization of both medical and recreational marijuana. Two-thirds of Wisconsinites support legalizing marijuana and a super-majority of 80 percent support medical marijuana.
Psychedelics
Lawmakers in Nearly a Dozen States Have Already Filed Psychedelic Bills [17]. With the legislative season just getting underway this year, lawmakers in nearly a dozen states have already filed psychedelic reform bills, with measures ranging from legalizing psilocybin for therapeutic purposes to broadly decriminalizing natural plants and fungi. The states with psychedelic reform efforts already underway are California, Colorado, Connecticut, Illinois, Missouri, Minnesota, Montana, New Jersey, New York, Oregon and Virginia. Click on the link above for details on efforts in each state.
Foreign Policy
White House Readout on Biden's Meeting with Mexican President Vows Cooperation on Fentanyl [18]. As well as general language about strengthening bilateral cooperation between the two countries, the White House readout of Monday's meeting between President Biden and Mexican President Andres Manuel Lopez Obrador also containing language directly pertaining to the smuggling of fentanyl across the US-Mexico border: "The two leaders also reviewed security cooperation under the Bicentennial Framework for Security, Public Health, and Safe Communities and discussed increased cooperation to prosecute drug traffickers and dismantle criminal networks, disrupt the supply of illicit precursor chemicals used to make fentanyl, shut down drug laboratories, and prevent trafficking of drugs, arms, and people across our shared border."
The relationship between US and Mexican drug law enforcers remains fraught in the wake of the October 2020 arrest of former Mexican defense minister Gen. Salvador Cienfuegos by DEA agents in Los Angeles and his elease two months later in the face of intense pressure from Mexico, with Lopez Obrador accusing the DEA of "fabricating" charges against him.
[Ed: Whether it's possible to interdict cross-border fentanyl shipments in sufficient quantities to affect the prevalence of the substance is not clear, and the history of interdiction is not encouraging. Whether doing so would ultimately reduce prevalence in the US is also not clear, as much of the fentanyl comes from China, and it can be manufactured anywhere including the US.]
Sentencing
Sentencing Commission Reports No One in Federal Prison for Simple Marijuana Possession [19]. In a report released Tuesday, the US Sentencing Commission (USSC) notes that: "As of January 2022, no offenders sentenced solely for simple possession of marijuana remained in the custody of the Federal Bureau of Prisons." The USSC also found that the number of people convicted of simple marijuana possession under federal law has declined from 2,172 in fiscal year 2014 to only 145 in fiscal year 2021. It also found that one state -- Arizona -- largely drove the federal pot possession arrest numbers, accounting for 1,916 convictions in 2014 but dropping to just two in 2021. Those Arizona arrests appear to be linked to anti-immigration campaigns in the state: Federal marijuana possession offenders in the past five years were 71 percent Hispanic and 60 percent non-citizens.