A Pentagon cop gets nailed peddling cocaine, a Memphis cop goes to prison for ripping off and torturing alleged drug dealers, and more. Let's get to it: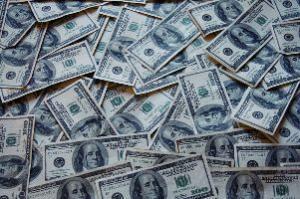 In Lamesa, Texas,
a prison guard was arrested October 10
[10]
after being caught trying to smuggle liquid PCP and liquid fentanyl into the Lamesa state prison. Guard Gilma Paredes was caught with 17.5 ounces of liquid PCP and 21 ounces of liquid fentanyl as she arrived at work, and authorities found an additional 30.5 ounces of liquid PCP and five ounces of liquid fentanyl in her vehicle.
In Vidalia, Louisiana, a former jail guard was arrested October 13 [11] for smuggling drugs into the Concordia Parish Jail. Now former Correctional Officer Anthony Godbold, 35, is charged with two counts of malfeasance in office, two counts of introducing contraband into jail two counts and possession of schedule I controlled substances with intent to distribute.
In Chickasha, Oklahoma, an Oklahoma City police officer was arrested October 21 [12] on drug dealing charges. Officer Dean Yancy Forbes was booked into the Grady County Jail on unspecified multiple charges, as was his wife, Sandra Joy Forbes. He is now on administrative leave with the Oklahoma City Police Department.
In Easley, South Carolina, a now former Greenville County sheriff's deputy was arrested October 24 [13] on marijuana distribution charges. Deputy Nicholas Craig Ison, 22, went down after providing weed to a confidential informant and was immediately fired as well as arrested. He was booked into the Pickens County Jail.
In Arlington, Virginia, a Pentagon police officer was arrested Monday [14] after narcotics detectives watched him picking up a shipment of cocaine. Officer Eric Welch, 33, went down after Arlington detectives received a tip that he was selling cocaine and caught him as he was restocking his supply. He faces charges of possessing at least 2.5 kilograms of cocaine with intent to distribute and while carrying a firearm. He's looking at up to 20 years in prison if convicted.
In Richland, Washington, a former state prison guard was sentenced October 4 [15] to 46 month in federal prison for conspiring to smuggle drugs and cell phones into the Benton County Jail. Former guard Eric Christian, 34, had pleaded guilty in December 2021 to conspiracy to provide prohibited objects to an inmate of a prison in exchange for bribes. Christian and six codefendants conspired to introduce multiple cell phones, methamphetamine, heroin, suboxone strips, and other contraband into the Benton County Jail. As part of the conspiracy, Christian and his co-conspirators also provided access to dangerous offenders and gang members so that they could identify, assault, and retaliate against cooperating defendants as well as inmates charged with certain types of offenses.
In Columbus, Ohio, a former Columbus vice officer was sentenced October 6 [16] to 18 months in federal prison for planting cocaine on the owner of a strip club. Former Officer Steven Rosser, 46, had been convicted in February of violating the civil rights of club owner Armen Stipanyian by searching him and his vehicle without a warrant and then falsely claiming he found cocaine residue on a desk in Stipanyian's office and arresting him. The planted cocaine amounted to .017 grams. After fraudulently arresting Stipanyian, Rosser falsified documents to conceal his misdeeds. The strip club investigation was an outgrowth of the arrest of adult film star Stormy Daniels at another strip club in the city, and it was FBI agents looking into the Daniels arrests that turned up Rosser's misbehavior. The vice unit that Rosser belonged to was disbanded in 2019 after the Stormy Daniels debacle.
In Machias, Maine, a former Calais police officer was sentenced October 15 [17] to four years in state prison on drug and gun charges after originally being arrested for giving opioid pain pills to a teenage girl in a high school parking lot. The pills were meant for the girl's mother. Jeffrey Bishop, 55, was arrested less than a week after retiring from the department. It is not clear what the exact charges he was convicted of are.
In Memphis, Tennessee, a former Memphis police officer was sentenced Tuesday [18] to 12 years in federal prison for his role in a police gang that robbed and beat alleged drug dealers. Former Officer Sam Blue, 63, conspired with others from 2014 to 2018 to rob drug dealers and provided his coconspirators with information such as the home addresses of their targets obtained from restricted law enforcement sources, as well as police badges and dashboard blue lights.
In one case, the gang targeted Eric Cain, surveilling him and putting a GPS tracker on his vehicle. Blue provided the gate code needed to get access to Cain's apartment complex, and the rogue crew stopped him on the pretext he was being arrested, handcuffed and hooded him, and took him to another house in Memphis, where they beat him and burned him on his arms, neck, and head while demanding he tell them where his money was. Cain escaped and went to authorities after spending a week in the hospital for his injuries. Blue pleaded guilty in January to conspiracy to violate civil rights by using force, violence, and intimidation, and conspiracy to commit robbery affecting interstate commerce.