Workers' rights to use marijuana off duty are in the news, a Missouri marijuana legalization campaign draws organized opposition from within the cannabis community, and more.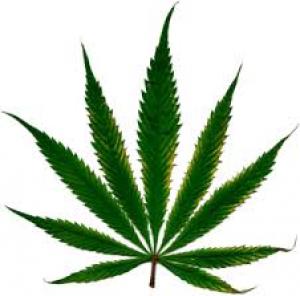 Marijuana Policy
California Bill to Protect Workers from Firing for Off-Duty Marijuana Use Heads to Governor's Desk [15]. A bill that would provide broad employment protections for workers who use marijuana off the job, Assembly Bill 2811 [16], has been approved by the legislature, easily winning a final concurrence vote in the Assembly late last week. The bill would "make it unlawful for an employer to discriminate against a person in hiring, termination, or any term or condition of employment, or otherwise penalize a person" solely because of off-duty marijuana use. The bill would also bar employees from demanding that workers or potential hires undergo marijuana testing, with exceptions for federal employees and some safety-sensitive positions. The bill now heads to the desk of Gov. Gavin Newsom (D).
Missouri Marijuana Legalization Initiative Draws Organized Opposition—from Within the Cannabis Community [17]. The marijuana legalization initiative [18] from Legal Missouri 2022 has drawn its first organized opposition, and those foes are coming from within the Kansas City cannabis community and allied lawmakers. The critics say the initiative does not offer social equity provisions and that by legalizing marijuana through a constitutional amendment, it removes legislators from the process and prevents legislative oversight. Members of the Impactful Canna Reform Coalition include state Rep. Ashley Bland Manlove (D-Kansas City), a pair of Kansas City medical marijuana businesses, a cooking and catering business, a holistic wellness company, an herbal remedy company, and Kansas City-based community organizers. "The capitalism monster loves to exploit you, and that is what's happening with this petition," Bland Manlove said in a statement. "Myself and like-minded community partners realized people from politicians to Bob on the street didn't know the details. We want to make it known."
Nevada Supreme Court Rules That Recreational Use of Marijuana Is Not Protected Off-Duty Conduct [19]. The state's highest court has ruled that a casino employee who was fired after he was injured on the job and then tested positive for marijuana does not any legal recourse. Under state law, workers cannot be punished for the "lawful use" of products while not on duty, but the Supreme Court held that because marijuana remains illegal under federal law, its use is not "lawful," and the employee is therefore not protected. The case is Ceballos v. NP Palace LLC [20].
Oklahoma Supreme Court Agrees to Consider Whether Marijuana Legalization Initiative Should Be on November Ballot [21]. Organizers behind the State Question 820 [22] marijuana legalization initiative handed in sufficient signatures to meet state requirements, but the initiative still might be kept off the ballot because, for the first time, the state used a private contractor to count signatures and that contractor slow-walked the signature counting process so long that the statutory deadline to put the question on the ballot passed last week. The count, which normally takes two or three weeks, took seven weeks this time, and now, proponents have asked the state Supreme Court to intervene. On Tuesday, the Supreme Court agreed to take up the issue. If it rules against the initiative campaign, the measure would then go before voters either in a later special election called by the governor or on the November 2024 ballot.