Residents of La Paz, Bolivia, are growing weary of coca grower clashes, Colombia's new president calls for a regional assembly to plot alternatives to the war on drugs, and more.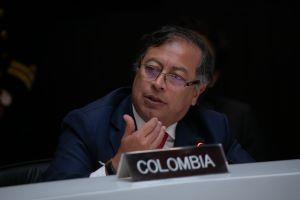 Medical Marijuana
Florida Sets Limits on Medical Marijuana Dosage, Supply [17]. State health officials have released a rule setting THC dosage amounts and supply limits on medical marijuana products. The emergency rule sets a 70-day cap of 24,500 milligrams of THC for non-smokable marijuana. It also sets dosage caps for other forms of ingestion, such as edibles, inhalation, and tinctures. The rule additionally caps purchases of smokable marijuana at 2.5 ounces over a 35-day period. It also creates a process for doctors to seek an exemption to quantity limits for patients they believe need to exceed those limits.
Harm Reduction
California Governor Signs Bill Decriminalizing Fentanyl Test Strips [18]. Gov. Gavin Newsom (D) on Monday signed into law Assembly Bill 1598 [19], which er decriminalizes the possession of fentanyl test strips. The bill from Assemblymember Laurie Davies (R-Laguna Niguel) amends the state's controlled substances law by removing drug testing equipment from its definition of drug paraphernalia. Similar bills have passed in numerous states this year.
International
Bolivia Coca Conflict Spurs Protests by Residents Tired of Clashes [20]. Activists and residents of the La Paz neighborhoods of Villa El Carmen, Villa Fatima, and Periferica were set to hit the streets to day to demand an end to the coca grower conflict that has disrupted normal life there for nearly the past month. The conflict pits two factions of the Adepcoca coca growers union, one pro-government and one anti-government, against each other and has resulted in weeks of clashes on the streets of the capital, especially around a disputed coca market in Villa El Carmen. Residents were planning to stage protests and erect roadblocks in all three neighborhoods today. They are demanding the government resolve the coca grower dispute.
Colombian President Seeks Regional Assembly to Rethink Drug Policy [21]. At the Andean Presidential Council in Lima on Monday, Colombian President Gustavo Petro called for a regional assembly to come up with alternatives to what he called the "failed" war on drugs. "We have failed in something called the war on drugs and its toll is a million dead Latin Americans, most of them Colombians, and more and more Mexicans and Central Americans," he said. "If we project further forward, we would have another million Latin Americans killed by homicide, millions of Latin Americans and North Americans in prison, most of black race, and there would be 2,800,000 Americans dying of overdoses from something we don't produce: fentanyl," he warned. Instead Petro proposed convening an assembly of Latin American countries to discuss alternative drug policies. In addition to the Colombian president and his Peruvian host, the leaders of two of the world's largest coca and cocaine producing countries, the Lima meeting was also attended by the presidents of Ecuador an Bolivia, the third largest coca and cocaine producer.