A Russian judge sentenced [14] American basketball star Brittney Griner Thursday to nine years in a Russian penal colony after earlier being found of bringing cannabis oil into the country in her luggage. The guilty verdict was virtually a foregone conclusion in a criminal justice system that wins convictions in 99 percent of cases.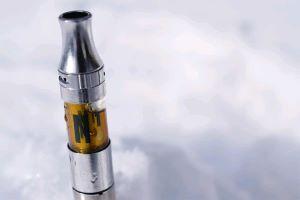 Russian authorities detained Griner, a two-time Olympic gold medalist and Women's National Basketball Association (WNBA) star, just a week before Russia invaded Ukraine, and she is widely viewed as having become a pawn in the conflict between Washington and Moscow over the war. Griner's attorneys say they will appeal the verdict.
President Biden, who has been under pressure to win her release from her wife and the athletic community and whose administration is attempting to negotiate a prisoner swap for Griner, called her sentence "unacceptable [15]," and vowed to continue to make every effort to free her.
The US has offered a prisoner swap [16] of Griner and another imprisoned American, Paul Whelan, in return for Russian arms dealer Victor Bout, who is currently serving a 25-year sentence in the US for conspiring to sell arms to Colombia's leftist rebels, the FARC. But the Russians have so far demurred, first saying that Griner's trial had to finish and, more recently, showing littler interest in the matter.
While Griner's sentence seems stiff to Western sensibilities, it is in line with Russia's draconian, zero-tolerance drug laws [17]. Drug offenders make up a quarter of the country's prison population. As Penn State University law professor William Butler noted: "To many in the US, nine years' imprisonment may seem like a harsh penalty for cannabis possession. But in Russia, it is par for the course for this crime."
Another American citizen, 61-year old Marc Fogel, is currently serving a 14-year sentence in Russia [18] for marijuana possession. Fogel and his wife were returning to Russia for the last year of a ten year teaching stint, when he was caught. According to family, Fogel uses marijuana to treat chronic back pain.