A Nebraska medical marijuana initiative campaign is going down to the wire on signature-gathering, a Pennsylvania bill to protect patients from DUI charges advances, and more.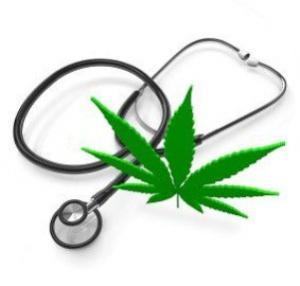 Arizona
Arizona Medical Marijuana Regulators Must Revise Fee Structure, Auditor's Review Finds [13]. State auditors recommended three years that the Department of Health Services needed to make changes in how it manages the state's medical marijuana fund, and in a new report released late in June, the auditors said the department had failed to act on the initial recommendations. The auditors said the department had followed other of its 2019 recommendations, including performing medical marijuana facility inspections and addressing complaints and noncompliance issues, but has not adequately audited its fee structure nor addressed funding allocations for specific programs outlined in the medical marijuana law.
Nebraska
Nebraska Medical Marijuana Initiative Campaign Says It Is Near Signature Goal [14]. State Sen. Anna Wishart (D), who is working with Nebraskans for Medical Marijuana to put a pair of linked initiatives [15] on the November ballot, said Wednesday that "overwhelming number of Nebraskans have turned out and signed our petitions in the last ten days" and that the campaign has gathered some 87,000 raw signatures. It needs that amount of valid voter signatures to qualify. Initiative campaigns typically seek a cushion of 10, 20, or 30 percent more raw signatures than needed to account for signatures found to be invalid. But the campaign only has until Friday to come up with additional signatures, and it is pleading with Nebraskans to come up with at least 5,000 more signatures (a cushion of only about 4 percent) by then, which may or may not be sufficient to offset signatures found to be invalid.
Pennsylvania
Pennsylvania Bill to Protect Patients from DUI Charges Advances [16]. The Senate Transportation Committee has approved Senate Bill 167 [17], which would protect state medical marijuana patients from wrongful convictions for driving under the influence. The bill advanced Tuesday on a unanimous vote. The bill would treat medical marijuana like any other prescription drug, requiring proof of impairment that interferes with a person's ability to safely operate a motor vehicle before he could be charged with DUI. The state currently has a zero-tolerance DUI law that could expose patients to such charges for taking their medicine. There are some 700,000 medical marijuana patients in the state.