An Iowa deputy's pill habit got way out of control, a Pennsylvania cop gets in trouble for letting a drug gang use his apartment as a stash house, and more. Let's get to it: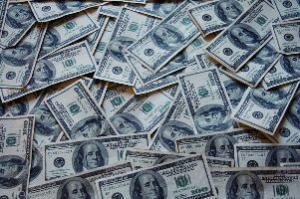 In Harrisburg, Pennsylvania,
a Hanover Township police officer was arrested last Friday
[10]
for letting a Wilkes Barre apartment he owned be used as a stash house by a drug trafficking operation with ties to Mexico. Officer Kevin Davis is related by marriage to the alleged gang leader, and authorities say he assisted the group in their operations. Davis was just one of nine people busted in the operation, which netted 10 pounds of meth, 2.7 pounds of fentanyl, 10 pounds of marijuana, and $15,000 in cash. He and most of the others are charged with possession with intent to distribute, corrupt organizations, conspiracy, and criminal use of communications facility.
In Bakersfield, California, a Kern County sheriff's detention deputy was arraigned Monday [11] for allegedly bringing meth into the jail. Deputy Elizabeth Fernandez, a 21-year veteran, was found in possession of the drug during her shift, and was charged with being under the influence of drugs, drug possession, and possession of drug paraphernalia. Sheriff's officials said it was not clear if the drugs were for her personal use or if she was trafficking to inmates.
In Los Angeles, a former Transportation Security Administration (TSA) officer pleaded guilty June 10 [12] to smuggling what he thought was meth through LAX in return for an $8,000 bribe. Michael Williams, 39, was instead the victim of a sting by authorities who suspected him of helping smuggle drugs past checkpoints at the airport. He met with an informant to receive the fake meth in a backpack and agreed to deliver it to an accomplice past the airport's security checkpoint. Then he did so. Then he was arrested. He pleaded guilty to one count of attempted distribution of methamphetamine. He's looking at a 10-year federal mandatory minimum.
In Le Mars, Iowa, a former Plymouth County deputy was sentenced last Tuesday [13] to a whopping 40 years in prison for burglarizing multiple homes to steal prescription drugs. Aaron Leusink, 43, who served as a Drug Abuse Resistance Education (DARE) officer, had pleaded guilty in April to 11 charges, including burglary, felonious misconduct in office, unlawful drug possession, and theft. Leusink went down after investigators viewing body camera footage of a possible "on the job inappropriate relationship" in an unrelated matter instead found footage of him breaking into a home and stealing prescription pills. A subsequent search of his home turned up more than 1,600 pills, many which appeared to come from the department evidence locker and others that linked him to five unsolved pharmacy burglaries. At his sentencing, Leusink told the judge he had become addicted to painkillers after surgery.