There will be no psychedelic legalization initiative in Michigan this year, Massachusetts agrees to pay millions to thousands of people convicted of drug offenses based on chemical analyses by disgraced state crime lab chemists, and more.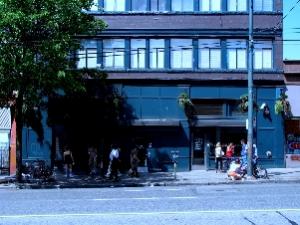 Medical Marijuana
North Carolina Medical Marijuana Bill Advances to Senate Floor Vote [16]. The Compassionate Use Act, Senate Bill 711 [17], was unanimously approved by the Senate Rules Committee Wednesday, clearing the way for a final Senate floor vote, which could happen as soon as today. If and when the bill passes the Senate, it then goes to the House, and if approved by the House, it would go to the desk of Gov. Roy Cooper (D), who has said he supports medical marijuana. The bill would create a commission to issue 10 medical marijuana supplier licenses, with each supplier able to operate eight retail shops. Patients would be limited to a 30-day supply of medical marijuana.
Psychedelics
Michigan Activists Come Up Short on Psychedelic Legalization Initiative, Now Aim at 2024 [18]. Activists with Decriminalize Nature and Students for Sensible Drug Policy who have been engaged in signature-gathering to put a psychedelic legalization initiative on the November ballot announced Wednesday that they have come up short for this year and are now aiming at 2024. They had until June 1 to come up with 340,047 valid voter signatures, but only had two months to do so after getting a later start. The normal signature-gathering period is 180 days. Activists declined to say how many signatures they had gathered, but said signatures already gathered would still be valid for the 2024 push as long as they are handed in during this election cycle.
Criminal Justice
Massachusetts Agrees to Repay Thousands of Defendants Convicted on Evidence Analyzed by Disgraced State Crime Lab Chemists [19]. The state has agreed to repay millions of dollars in fees and fines paid by some 30,000 defendants whose drug convictions were overturned because they relied on testing done by disgraced state crime lab chemists Annie Dookhan and Sonja Farak. Both women served state prison time for falsifying lab results. The settlement is expected to cost the state about $14 million. Each wrongfully convicted defendant will receive hundreds of dollars -- and potentially more. The state has agreed to refund 10 types of fees and fines, including probation supervision fees, victim witness fees, court costs, DNA test fees, drug analysis fees, and driver's license reinstatement fees, among others. The settlement must still be approved by a judge.
Drug Treatment
California Coerced Treatment Bill Fails [20]. A bill that would have authorized a three-county pilot program that imposed coerced drug treatment for people with drug-motivated felony crimes, Assembly Bill 1928 [21], failed to get a House floor vote by last week's legislative deadline and is now dead for the session. Bill proponents argued that it would allow people to get treatment in a secure facility instead of just being warehoused in prison. The bill passed the Assembly Health Committee in March but then stalled.
Harm Reduction
California Safe Injection Site Bill Wins Committee Vote [22]. A bill to set up a pilot program to allow certain localities in the state to open safe injection sites, Senate Bill 57 [23], was approved by the Assembly Public Safety Committee Wednesday and now heads for an Assembly floor vote. The measure has already passed the Senate, but if it passes in the Assembly, it will have to go back to the Senate for a concurrence vote because changes have been made in the Assembly.