A Georgia bill that would actually get cannabis oil into the hands of patients goes down, the DC city council narrowly rejects a bill that would effectively legalize adult pot sales, and more.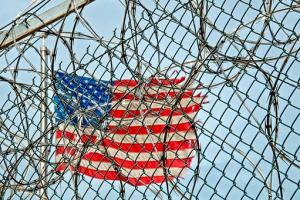 Marijuana Policy
DC City Council Rejects Bill to Effectively Legalize Pot Sales for Adults, Crack Down on "Gifting." [17] The District of Columbia city council narrowly voted down a bill that would have allowed people 21 and over to "self-certify" themselves as medical marijuana patients but would have also cracked down on unlicensed operators who have been "gifting" marijuana to people who buy token products and services. The District legalized marijuana possession in a 2014 initiative, but has been blocked from implementing legal sales by Congress. The bill that went down in defeat Monday actually had majority support but needed nine of the council's 13 votes to pass. It got eight.
Medical Marijuana
Georgia Bill to Allow Patients Access to Medical Marijuana Falls One Vote Short [18]. State legislators approved a medical marijuana bill in 2015, but that bill left patients in the lurch because it did not provide any means of providing cannabis oil. A bill that would have finally allowed businesses to grow and sell cannabis oil, House Bill 738 [19], passed the House earlier this year, but the Senate tabled the bill on a 28-27 vote in March, and now, the legislative session has ended without the Senate taking any further action.
Sentencing
Sentencing Project Urges Senate to Oppose Hawley Bill to Impose New Mandatory Minimums [20]. In a letter [21] submitted to the Senate, The Sentencing Project's Amy Fettig urged the U.S. Senate to oppose the request for unanimous consent on S. 3951 [22] – the PROTECT Act of 2022 – and vote no on the bill. The bill, from Trumpist rightist Sen. Josh Hawley (R-MO), seeks to build on recent GOP talking points around child pornography by creating new mandatory minimum sentences for such offenses, but as the Sentencing Project noted, "The US Supreme Court, Congress and the US Sentencing Commission have acted in a bipartisan way for almost 20 years to address federal mandatory minimum sentencing policies in order to create more fairness, proportionality and equity in sentencing. Unfortunately, this bill would create new mandatory minimum sentencing policies, including an attempt to establish mandatory sentencing guidelines – previously ruled unconstitutional – for certain offenses. This legislation would have far-reaching implications for eroding fairness and justice, including the potential to usher in a new era of mandatory minimums." The Senate was set to vote on a unanimous consent request for the bill on Wednesday.
International
Mexico's Zacatecas State Sees 16 Cops Killed So Far This Year [23]. An ongoing turf war between the Sinaloa Cartel and the Jalisco New Generation Cartel in the west-central state of Zacatecas has seen at least 16 police officers killed in the first quarter of 2022, according to a register of killings of police. The most recent killing was March 26 in Fresnillo, when an off-duty officer was killed when armed civilians at a roadblock opened fire on his vehicle, then lit it on fire. For the last week, police across the state have gone on strike, demanding better pay and healthcare, the reinstatement of fired officers, and deploring the security situation in the state. The state is currently short about 3,000 police officers. Zacatecas is now the state with the highest number of police killingsso far in 2022 and also currently has the highest homicide rate of any state in the country.