A Maryland marijuana legalization bill advances, New Mexico pot shops will open starting Friday, a Georgia therapeutic psychedelic study bill advances, and more.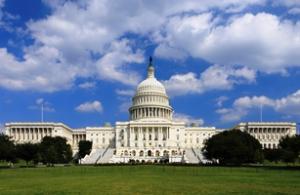 Marijuana Policy
Lawmakers File Various Amendments to House Marijuana Legalization Bill [23]. With a House floor vote on the Marijuana Opportunity, Reinvestment and Expungement (MORE) Act (HR 3617 [24]) set for this week, proposed amendments are coming fast and furious. They will be taken up by the House Rules Committee Wednesday. Most of the proposed amendments seek to impose restrictions on the bill, such as requiring completion of various certain studies before legalization, limiting expungement provisions, or maintaining certain penalties. One, though, would provide relief for people denied security clearances because of past marijuana convictions.
Maryland Marijuana Legalization Bill Advances [25]. The Senate Finance Committee on Tuesday approved a marijuana legalization bill, Senate Bill 833 [26], that would only take effect if voters approved a related ballot question in November. A slightly different version of the bill passed the House last month, so a conference committee will have to hash out the differences. The panel did not act on House Bill 1 [27], which would establish the November referendum. The legislature faces a deadline at the end of the week. Lawmakers will only have the chance to override a possible veto by Gov. Larry Hogan (R) if they get bills to his desk this week.
New Mexico Recreational Pot Shops Can Open Their Doors on Friday [28]. The state legislature legalized marijuana last year, and beginning on Friday, the first recreational marijuana sales in the state can begin. New Mexicans could legally possess and use marijuana since last June, but had no place to legally purchase recreational marijuana—until now. State officials have issued more than 200 licenses for retail pot shops. When they open later this week, adults will be able to purchase two ounces of weed at a time.
Opiates and Opioids
California Fentanyl Crisis Prompts Flurry of Bills [29]. Lawmakers are responding to a surge in fentanyl-related overdoses with a number of bills, some punitive, but others embracing harm reduction interventions. Assembly Member Cottie Petrie-Norris (D-Irvine) has filed Assembly Bill 2246 [30], which would increase penalties for possession and distribution, including a sentence of 20 years to life for someone who sold fentanyl that resulted in a fatal overdose. Assembly Member James Ramos (D-Highland) has field Assembly Bill 1628 [31], which would require companies such as Snapchat to implement policies that prohibit the sale of fentanyl and other controlled substances on their platforms. Senate Bill 864 [32] would require hospitals to test drug screening urine samples for fentanyl, Senate Bill 1350 [33] would require warnings to people convicted of drug distribution offenses that they could be charged with manslaughter of murder in the event of a fatal overdose, while Assembly Bill 1673 [34] would set up a California Fentanyl Task Force to produce statewide statistics and ramp up public awareness. On the harm reduction side, Sen. Scott Weiner's (D-San Francisco) Senate Bill 57 [35] would authorize pilot safe injection site program in San Francisco, Oakland, and Los Angeles. That bill has passed the Senate and is now before the Assembly Public Safety Committee.
Psychedelics
Georgia Therapeutic Psychedelic Study Bill Advances [36]. The House Appropriations Public Safety Subcommittee voted Tuesday to approve House Resolution 896 [37], which would create a House study committee to investigate the therapeutic potential of psychedelics such as psilocybin and make recommendations for legislation. The bill is couched as an effort to address the need for effective treatments for depression and PTSD for military veterans. It now heads to the House Defense and Veteran Affairs Committee.
International
Colombia Coca Zone Battle Sees 11 FARC Dissidents Killed [38]. The Colombia Army said Tuesday its soldiers had killed at least 11 FARC dissidents in open combat n Puerto Leguizamo municipality in Putumayo province near the borders with Ecuador and Peru. The area has extensive coca plantings and cocaine-producing laboratories and is contested by various armed actors. The FARC dissidents are former members of the Revolutionary Armed Forces of Colombia (FARC), who rejected the FARC's demobilization under a 2016 peace deal with the government.
Mexico Attack Leaves at Least 20 Dead in Michoacan [39]. Presumed cartel gunmen attacked spectators at a cockfighting pit in the town of Las Tinajas Sunday, leaving at least 20 people dead and several more wounded. "It was a massacre of one group by another," President Andres Manuel Lopez Obrador told a news conference, expressing his regret at the deaths. The state of Michoacan and neighboring Guanajuato have been plagued by cartel violence for years, with the most recent mass killing leaving 17 people dead only weeks ago. Earlier this month, the mayor of Aguilla, Michoacan, was gunned down, and days later, journalist Armando Linares was killed in Zitacuaro. Most of the violence is between the Jalisco New Generation Cartel and local gangs, but some of it is between different factions of that same cartel.
Singapore Hangs Man for Drug Trafficking [40]. Closing its ears to pleas for leniency, including from the UN Human Rights Office, Singapore on Wednesday executed Abdul Kahar Othman, 68, for drug trafficking. The hanging marked the first execution in the country since it halted them due to the coronavirus pandemic. The last execution took place in November 2019. Kahar, from a poor family, had struggled with addiction all his life and spent much of his adult life behind bars. He was convicted of drug trafficking in 2013. Another execution may be looming. A Malaysian man with mental disabilities, Nagaenthran K. Dharmalingam, has been on death row since 2010 for trying to smuggle 1.5 ounces of heroin into the city-state. He lost his final appeal on Tuesday.