Illinois Senate Democrats roll out a pair of bills to fight the opioid overdose crisis, South Dakota's governor vetoes a bill removing old pot charges from public background checks, and more.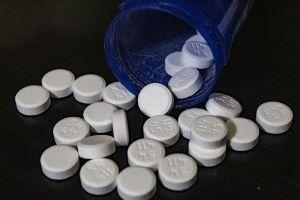 Marijuana Policy
South Dakota Governor Vetoes Bill to Automatically Remove Old Marijuana Charges from Background Checks [19]. Gov. Kristi Noem (R) has vetoed Senate Bill 151 [20], which would have automatically removed marijuana charges and convictions more than five years old from public background checks. The bill also required that past offenders have fulfilled their sentences and have no later arrests. In her veto statement, Noem said, "It also essentially codifies a convicted person's ability to be dishonest about their previous arrest and conviction by not requiring disclosure of the prior drug conviction." The bill did not pass with veto-proof majorities.
Psychedelics
Connecticut Lawmakers Advance Psychedelic-Assisted Treatment for Veterans [21]. A bill that would allocate $3 million to help veterans and other disadvantaged people gain access to psychedelic-assisted therapies is advancing. House Bill 5396 [22] passed the Public Health Committee on a unanimous vote last Friday and has now been referred to the Office of Legislative Research and Office of Fiscal Analysisprior to a House floor vote.
Drug Courts
Feds Reach Settlement with Massachusetts Drug Court Over Discriminating Against People with Opioid Use Disorder [23]. The US Attorneys Office in Boston announced last Thursday it had reached an agreement with the Massachusetts Trial Court to resolve charges its drug court discriminated against people with Opioid Use Disorder, violating the Americans with Disabilities Act. Federal prosecutors argued that the drug court discriminated against people taking Medications for Opioid Use Disorder (MOUD), such as buprenorphine, methadone, and naltrexone, by barring or pressuring them to stop using those medications in order to participate in the drug court program. Under the new agreement, all 25 state drug courts will allow the use of MOUDs, with decisions about their use taken only by licensed practitioners or licensed opioid treatment programs. "The opioid crisis has impacted nearly every household and family unit in the Commonwealth. My family is no exception. Sadly, in Massachusetts per capita rates of opioid-related deaths are above the national average. To combat this public health crisis we need to be doing everything possible to save lives. That includes ensuring access to all forms of medical treatment for OUD," said United States Attorney Rachael S. Rollins. "We commend the Massachusetts Trial Court for working with us to implement a policy that sets a standard for other state courts across our country to follow. This policy helps ensure that the court system leaves MOUD treatment decisions to trained and licensed medical professionals."
Harm Reduction
Illinois Democrats Roll Out Pair of Bills to Address Overdose Crisis [24]. Senate Democrats last Thursday unveiled a pair of bills that take aim at the state's opioid overdose crisis, where deaths related to synthetic opioids have increased nearly 25-fold since 2013. Sen. Laura Ellman (D-Naperville) is the Senate sponsor of House Bill 17 [25], a Good Samaritan law that would grant immunity from prosecution for possession of small amounts of fentanyl that for people suffering from an overdose or for people seeking to aid them. And Sen. Robert Peters (D-Chicago) is the Senate sponsor of House Bill 4556 [26], which would allow pharmacists and medical professionals to dispense fentanyl test strips and other drug-testing supplies to anyone who wants them. adulterant testing supplies to any person without persecution for possessing drug testing supplies.