A spate of fatal pot shop robberies in Washington is leading to calls to pass the SAFE Act, the Mexican military sends reinforcements to Nuevo Laredo amidst continuing clashes, and more.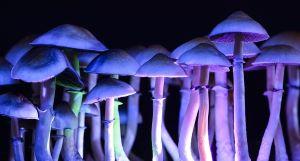 Marijuana Policy
Federal Marijuana Legalization Bill Set for House Floor Vote Next Week [17]. Congressional leadership confirmed Thursday that the House will vote next week on whether to approve House Judiciary Committee Chair Rep. Jerrold Nadler's (D-NY) Marijuana Opportunity, Reinvestment and Expungement (MORE) Act (HR 3617 [18]). The House passed an earlier version of the bill last year, only to see it go nowhere in the then Republican controlled Senate. Pressure to get a House floor vote on the bill, which passed out of committee last September, has been mounting.
Washington State Marijuana Regulators to Host Roundtable on Retailer Safety in Wake of Three Deaths in Four Days in Pot Shop Robberies [19]. The state Liquor and Cannabis Board (LCB) has announced that it will hold an online roundtable on marijuana retailer safety in the wake of a spate of deadly armed robberies at pot shops that have left three people dead in a four-day span. The LCB will meet with shop owners, elected officials, federal SAFE Banking Act (HR 1996 [20])advocates, and others to discuss the public safety crisis. The marijuana industry nationwide has been clamoring for passage of the bill, which would give it access to banking and financial services and alleviate the need for marijuana retailers to deal exclusively in robber-tempting cash. There have been more than 50 robberies of marijuana businesses in the state so far this year, more than in all of 2021.
"The tragic events of the last week and the escalation of armed robberies over the last several months have demonstrated the urgent need for Congress to act," the LCB said. "The lack of banking services has become a catalyst for a very real public safety crisis in Washington State. Due to their forced reliance on cash transactions, cannabis retailers have increasingly become targets for armed robbers."
Psychedelics
Pennsylvania Psilocybin Research Bill Stalled as Committee Chair Worries About Mushroom Overdoses [21]. A bill that aims to promote research into the therapeutic potential of psilocybin mushrooms is in doubt after House Health Committee Chair Rep. Kathy Rapp (R) expressed concerns about magic mushroom overdoses. The measure, the Psilocybin Data Act (House Bill 1959 [22]), had already been amended to address Rapp's reservations, but bill sponsor Rep. Tracy Pennycuik (R) said Rapp "Shifted course due to an overdose death in her district" allegedly involving magic mushrooms. But magic mushrooms "are considered to be among the least toxic drugs known [23]."
International
Mexico Sends Reinforcements to Nuevo Laredo After Continuing Clashes [24]. Clashes between Gulf Cartel gunmen and the Mexican military that broke out last week after the arrest of cartel leader Juan Gerardo Trevino Chavez, "The Egg," have rocked the border town of Nuevo Laredo with explosions and machine gun fire have now prompted the military to send in reinforcements. Trevino Chavez was deported to the US and faces drug trafficking and money laundering charges.