We've got a real rogue's gallery of crooked cops this week, with a California cop wrecking his car while on meth and fentanyl, a Philadelphia cop extorting sex and selling heroin, and more. Let's get to it: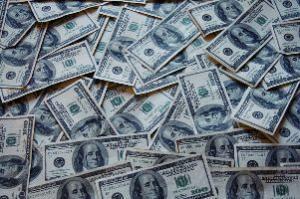 In Gaffney, South Carolina,
a Gaffney police officer was arrested last Wednesday
[9]
for altering a drug test for a firefighter and unlawfully confiscating marijuana. Charlena Marie Camden Hamrick, 31, went down after the county sheriff sought an investigation into social media posts detailing how she provided a clean urine sample to defeat a firefighter's drug test. The investigation also revealed that she had seized marijuana without turning it in, instead consuming it with her boyfriend. She is charged with misconduct in office and substitution or spiking to defeat a drug test. She is now a former Gaffney police officer.
In Fresno, California, a Fresno police sergeant was arrested last Thursday [10] for stealing drugs, using them, and then crashing his patrol car while driving intoxicated on duty. Sergeant Donnie Dinnell, a 19-year veteran, went down after a 911 caller reported a police car driving erratically in a parking lot. The police car was running over curbs and struck a tree, disabling it. Responding police first thought Dinnell had suffered a medical emergency but then realized his last call before that involved drugs. They also found a bindle containing meth and fentanyl in the patrol car. Dinnell admitted taking the drugs from a woman and letting her go and told investigators he planned to get rid of the drugs but was drifting in and out of consciousness before crashing. He is charged with robbery, possession of meth, and driving under the influence.
In Hanover, Virginia, a Pamunkey Regional Jail guard was arrested on Monday [11] along with eight other people for allegedly bringing drug into the jail. Former Corrections Officer Jaden Robertson, 23, and the others, including several inmates, are facing unspecified drug distribution charges.
In Freehold, New Jersey, a former Long Branch police officer was sentenced last Friday [12] to 10 years in state prison for operating a meth lab in his home. Christopher Walls, 50, had pleaded guilty last November to manufacturing a controlled dangerous substance and to causing a risk of widespread injury. He went down after police responded to a domestic disturbance call and his wife told officers about the basement lab. Police searchers then found the lab, as well as an open, unsecured gun safe with two long guns, four handguns, eight high-capacity magazines and ammunition inside.
In Philadelphia, a former Carlisle police officer and member of the Cumberland County Drug Task Force was sentenced last Friday [13] to 75 months in prison for extorting sexual favors from women in return for not aiding in their prosecution—oh, and distributing heroin. In one case, Christopher Collare, 54, agreed not to appear at an evidentiary hearing in exchange for sex; in another, he took steps to held reduce a potential sentence in return for sexual favors. He also went down for lying to FBI agents about his behavior when he was being interviewed to be an FBI task force member. He pleaded guilty to bribery, drug distribution and making false statements.