This week, we have a trio of jail guards gone bad. Let's get to it:
In Cheshire, Connecticut, a former state prison correctional officer was arrested last Thursday [10] for allegedly selling marijuana to inmates and receiving payments through a Cash App account. The unnamed guard went down after an inmate was found with drugs in January 2021 and an investigation ensued. He is charged with conveying an unauthorized item into a correctional institution. He was released on a $10,000 bond and is scheduled to be arraigned on March 17.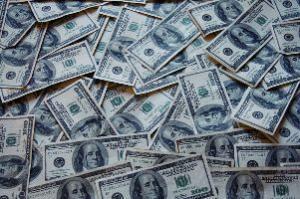 In Dresden, Tennessee,
a Weakley County corrections officer was arrested last Friday
[11]
for allegedly trying to bring unspecified Schedule III drugs to inmates. Guard Robert Quimen, 23, went down after an internal investigation at the jail. Authorities said he brought the substance to the jail with the intent of delivering it to inmates. He is charged with manufacturing/selling/delivering controlled substances (Schedule III) and introduction of drugs or intoxicants into a penal facility.
In Newark, New Jersey, a former federal prison corrections officer was sentenced last Thursday [12] to more than two years in prison for taking bribes to bring drugs in to inmates. Paul Anton Wright, 36, will also have to forfeit the $50,000 he received in bribes as part of the 26-month sentence imposed on Thursday. He had pleaded guilty to a bribery charge in November 2019. He admitted to smuggling in tobacco, synthetic marijuana, and suboxone to the Fort Dix federal prison.