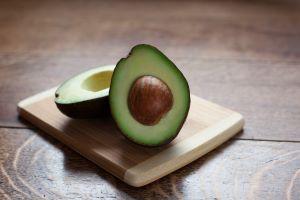 Marijuana Policy
Kentucky Democrats Roll Out Marijuana Legalization Bill [17]. A group of Democratic lawmakers on Thursday rolled out a bill that would legalize sales, expunge marijuana crimes, treat people with medical marijuana, and tax sales for recreational use. They are calling it the "L.E.T.T.'s GROW" act (Senate Bill 186 [18]). If passed, it would create a Cannabis Control Board of seven members to establish regulations from seed to sale. The state hasn't managed to get even a medical marijuana bill passed yet, but the Democrats say legalization's economic benefits could make it attractive.
South Dakota Marijuana Legalization Bill Wins Committee Vote. [19] The Senate Commerce and Energy Committee voted 5-3 Thursday to approve Senate Bill 3 [20], which would legalize marijuana in the state. The bill would legalize the possession of up to two ounces by people 21 and over, but possession of between four ounces and one pound would be a misdemeanor and possession of more than one pound would be a Class 5 felony. There is no provision for home cultivation. The state Department of Revenue would be responsible for regulating the adult-use program and promulgating rules related to issues such as transportation and registration. State voters approved marijuana legalization in 2020, only to see it overturned by the state Supreme Court.
Medical Marijuana
South Dakota Tribe Aids Legal Defense of Customers Arrested by State, Local Police [21]. The Flandreau Santee Sioux Tribe reported this week that more than a hundred people who have tribal medical marijuana cards have been arrested since it opened the state's first dispensary last year. State officials do not recognize cards issued by the tribe, and local police departments have arrested non-tribe members carrying cards and medical marijuana. "They're taking the cards and handing out fines," Tribal chairman Tony Reider said. "But most we don't know about, because most people are just paying the fines." Last year, the tribe promised to aid customers facing legal problems, and this week, it said it is currently engaged in defending at least 10 active marijuana cases involving non-members. "I don't think the state has the authority to revoke a license issued by another jurisdiction," said tribal Attorney General Seth Pearman.
Opioids
Congress Extends Trump-Era Fentanyl Analog Criminalization for Sixth Time [22]. A group of leading civil rights advocates, grassroots community leaders, and policy experts strongly criticized the inclusion of a provision in the stopgap spending bill passed by Congress that would extend the temporary classification of fentanyl-related substances as Schedule I drugs, opting for indiscriminate criminalization over proven public health solutions. The temporary order will now last until March 11. Congress has repeatedly acted to extend it instead of investing in public health and harm reduction solutions, and President Biden is advocating for making the classification permanent -- despite promising real criminal justice reform.
International
US Suspends Mexican Avocado Exports Over Drug Cartel Threats [23]. The US government has banned all imports of Mexican avocados after an agricultural inspector was threatened by a suspected drug cartel enforcer. Control of the avocado trade in Michoacan is contested by growers and differing drug trafficking cartels, especially the Jalisco New Generation Cartel. The threat came last Saturday via text message, one day before Mexican growers launched an expensive Superbowl ad. Guacamole lovers, act now! Prices could rise.