Mississippi lawmakers are moving to pass a medical marijuana bill more than a year after voters at the polls said they wanted it, a bipartisan pair of Florida lawmakers are seeking to tighten regulations around Delta-8, and more.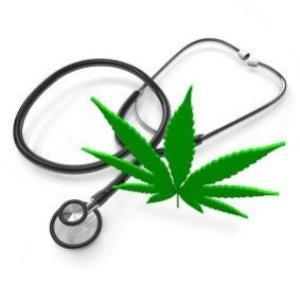 Florida
Florida Bipartisan Bill Seeks to Tighten Regulations on Medical Marijuana [12]. Democratic and Republican lawmakers are teaming up in a bid to make it more difficult to buy and sell medical marijuana-related products and they are aiming at Delta-8 tetrahydrocannabinol (THC) in particular. Delta-9 THC is the most potent psychoactive compound found in marijuana, but Delta-8 also produces psychoactive effects and is considered legal under federal law because it has never been evaluated by the Food & Drug Administration. Sponsored by Reps. Spencer Roach (R-North Fort Myers) and Andrew Learned (D-Brandon), House Bill 679 [13] would increase regulations on Delta-8 and limiting the scope of products protected by the state's medical marijuana law. The bill would prohibit Delta-8 sales to people under 21, limit advertising toward children, create evaluation procedures for new products, and prevent medical marijuana treatment centers from selling licenses for profit.
Mississippi
Mississippi Legislature Takes Up Medical Marijuana [14]. More than a year after voters approved medical marijuana and months after the state Supreme Court nullified the will of the voters, the state legislature is ready to respond. On January 11, Sen. Kevin Blackwell (R-Southaven) filed , which has been referred to the Senate Public Health and Welfare Committee and could see action as soon as this week. If it passes the committee, it would then head for a Senate floor vote. Then it would go to the House, but House Speaker Phillip Gunn (R) has said medical marijuana is not a big priority of his. [15]
Mississippi Senate Approves Medical Marijuana Bill [16]. The state Senate on Januaryt 13 approved its medical marijuana bill, Senate Bill 2095 [15]. Senate passage comes more than a year after voters approved medical marijuana at the ballot box, only to see that approval overturned by the state Supreme Court. Legislators and Gov. Tate Reeves (R) vowed to pass a medical marijuana bill, but that was delayed after Reeves objected to some provisions of proposed legislation. The bill as passed attempts to address those concerns by allowing for a local opt-out option and by lowering permissible amounts of medical marijuana that patients may possess. The bill now heads to the House, where prospects are less clear.
Oklahoma
Oklahoma Lawmaker Will File Bill to Tighten Up Medical Marijuana Law [17]. State Rep. Sean Roberts (R-Hominy) said on Wednesday that he plans to file a bill to modify the modify the Oklahoma Medical Marijuana and Patient Protection Act and the Oklahoma Medical Marijuana Waste Management Act. The bill would tighten residency requirements for marijuana businesses, and if an Oklahoma resident is found to be a cutout for an entity from outside the state, his marijuana business license would be suspended. "When medical marijuana was legalized in Oklahoma, it basically created a 'Wild West' situation as we did not have enough legal structure in place to address all future issues that could arise," Roberts said. "As the years have passed, we have a better understanding of what we are doing right and what we need to fix."