An Iowa Republican legislative leader shoots down Democrats' plan for a constitutional amendment to legalize marijuana, it's the time of year for presidential pardons and commutations, and more.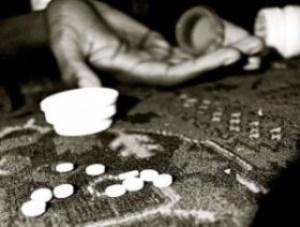 Marijuana Policy
Iowa Republican Leader Shoots Down Democrats' Plan for Marijuana Constitutional Amendment [17]. Yesterday, we noted a call by a trio of Iowa Democratic state senators for a constitutional amendment to legalize marijuana. It didn't take long for a key Republican to shoot it down. Senate Judiciary Committee Chairman Sen. Brad Zaun of Urbandale said he had no intention of bringing the proposal for a vote and derided marijuana legalization as a "gimmick." Republicans control both the governor's office and the legislature.
Harm Reduction
New York City Safe Injection Sites Are Already Saving Lives [18]. The NYC Health Department announced Tuesday that the nation's first sanctioned safe injection site has already been heavily utilized and saved dozens of lives. The department announced that 59 overdoses had been reversed at the sites, which have seen more than 2,000 visits from people seeking a safe, secure place to shoot up.
These initial results are "promising" and demonstrate how the sites "reduce needless suffering and avoidable deaths," said Health Commissioner Dave Chokshi. "The simple truth is that Overdose Prevention Centers save lives -- the lives of our neighbors, family and loved ones."
A day earlier, the New York City Board of Health unanimously approved a resolution that touts evidence supporting the efficacy of a harm reduction approach to drug use and endorses the city's move to authorize safe consumption sites. The resolution urges "the federal government and New York State provide authorization of such overdose prevention centers and continue to expand funding and support for harm reduction services and medications for opioid use disorder treatment."
The Trump administration moved to block a safe injection site from opening in Philadelphia. It is not yet clear what the position of the Biden administration will be, but advocates are waiting for a Justice Department response in the pending Philadelphia case for a hint of what is to come. The Philadelphia safe injection site, Safehouse, is waiting for the DOJ to submit its position to an appeals court, but in what advocates see as a positive sign, the date for DOJ to do that has been pushed back from November 5 to March 7, 2022.
Sentencing
White House Says Biden Has "Every Intention" of Commuting Sentences for Some Drug Prisoners [19]. White House Press Secretary Jen Psaki said Tuesday that President Biden has "every intention of using his clemency power" this year but was non-specific about when that might happen. When asked at a press briefing if there were any plans for commutations, Psaki said: "I don't have anything to preview at this time. I would just reiterate that the president has every intention of using his clemency power," she said. "And there has been some reporting which is accurate out there about looking at nonviolent drug offenders, but I don't have anything to update you on at this point in time."