Georgia's parliament toughens that country's drug laws, the Rhode Island ACLU announces a settlement in a medical marijuana employment discrimination case, and more.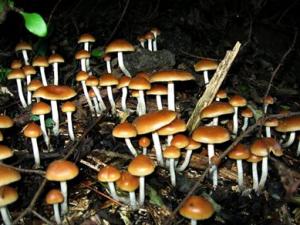 Medical Marijuana
Minnesota Medical Marijuana Program to Add Edibles as New Option [17]. The state Health Department announced Wednesday that its medical marijuana program is adding edibles as a new option for patients. The department said it is adding infused edibles in gummies and chews as approved delivery methods for marijuana. Other approved delivery methods are pills, vapor oil, liquids, topicals, powdered mixtures, and orally dissolvable products, like lozenges, but not smokeable flowers. Smokeable flowers will be allowed in March 2022, based on a law approved by the legislature this year.
Rhode Island ACLU Announces Settlement of Lawsuit Protecting Medical Marijuana Patients from Discrimination [18].The ACLU of Rhode Island on Thursday announced the settlement of a lawsuit dealing with the rights of medical marijuana patients in employment. The settlement comes four years after Rhode Island Superior Court Justice Richard Licht ruled in the case that a Westerly fabrics company discriminated against Christine Callaghan when consideration of a paid internship was rescinded because of her participation in the state's medical marijuana program and her acknowledgment that she therefore would not be able to pass a required pre-employment drug screen. In its decision, the court held that the state's medical marijuana law, which bars discrimination in employment against cardholders, applies to job applicants like Callaghan. Under the settlement agreement, the company has agreed to pay Callaghan $3,500 in back pay and compensatory damages, and to pay attorneys' fees. The company has also agreed to amend its drug use policy to consider applicants who are authorized medical marijuana cardholders.
Psychedelics
DEA Again Boosts 2022 Production Goals for Psychedelics Such as Psilocybin, MDMA, and DMT [19]. In a notice in the Federal Register Thursday, the DEA has again increased the quota for the production for research purposes of illegal controlled substances such as psilocybin, MDMA, and DMT. The agency has repeatedly raised the quotas beginning with 2021 quotas in response to increasing scientific interest in psychedelics. In some cases, the increases are quite dramatic. With psilocybin, for instance, the DEA first set a 2021 quota of 30 grams. That quota is now set at 8,000 grams for next year -- a 26,567 percent increase.
International
Georgia Parliament Toughens Penalties for Illegal Drug Dealing [20]. Parliament has adopted amendments to the criminal code, voting 84-1 to increase penalties for drug dealing. Sales of narcotic drugs will see penalties increase from a mandatory minimum of six years to 10 years, with the maximum penalty increasing from 11 years to 15 years. There a higher penalties for large quantities of narcotics. The penalty for selling psychotropic drugs (marijuana psychedelics) increases to a three-year mandatory minimum from what was a three-year maximum sentence. Again, there are more severe penalties for sales of larger quantities.