Another poll has two-thirds support for freeing the weed, Oklahoma activists file initative petitions to legalize marijuana, and more.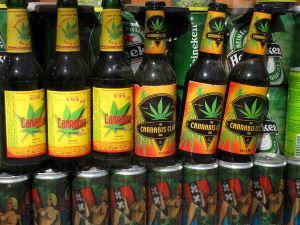 Marijuana Policy
Yet Another Poll Finds Supermajority Support for Marijuana Legalization [20]. A new Harris Research poll has 66 percent of respondents supporting marijuana legalization, with millennials (79 percent) and Generation X (76 percent) being the most supportive. For Baby Boomers, slightly less than half supported legalization. The findings are in line with other recent polls showing a supermajority for legalization.
Oklahoma Activists File Marijuana Legalization, Medical Marijuana Regulation Initiative Petitions [21]. Activists organized as Oklahomans for Responsible Cannabis Action have filed a pair of petitions related to marijuana policy. Question 817 would legalize marijuana for people 21 and over, while Question 818 would replace the Oklahoma Medical Marijuana Authority with a stand-alone agency. The group now has 90 days to come up with 178,000 valid voter signatures in order to qualify for the November 2022 ballot.
Hemp
California Governor Signs Hemp Regulatory Bill [22]. Governor Gavin Newsom (D) on Thursday signed into law Assembly Bill 45 [23], which creates a comprehensive regulatory framework for the manufacture and distribution of hemp-derived products in the nation's most populous state. The bill allows for the sale of smokeable hemp products, as well as hemp-infused foods and drinks. The bill should also provide clarity to consumers, reassuring them that products are independently tested and properly labeled. Because the law was passed as an emergency measure, it goes into effect immediately.
Opioids
New York Governor Signs Package of Bills Aimed at Blunting Overdose Crisis [24]. Governor Kathy Hochul (D) on Thursday signed into law a package of bills [25] designed to ease the overdose epidemic in the state. One bill eases access to the opioid overdose drug naloxone, another allows for the use of medication-assisted treatment in state prisons, a third decriminalizes the sale and possession of needles and syringes, a fourth creates an online directory of naloxone distributors, and the fifth creates a judicial diversion program for some felony offenders. "Addiction can impact any family, suddenly and harshly - those who find themselves trapped in a vicious cycle are there through no fault of their own," Governor Hochul said. "This is a personal battle for me and I am proud to be able to combat the opioid crisis by signing these bills into law. There is no shame in seeking help for substance use and I want to let all New Yorkers know that we are here for you. Treatment should always be accessible for those who need it."