Dallas police will no longer arrest people possessing small amounts of pot, a North Carolina bill seeks to restrict needle exchange programs, and hemp is now legal in all 50 states.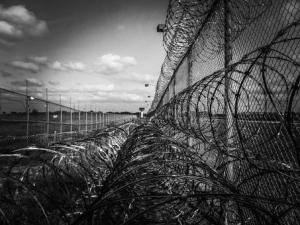 Marijuana Policy
House Passes Marijuana Banking Bill (Again) [19]. The House on Tuesday approved the SAFE Banking Act (House Resolution 1996 [20]), which would allow state-legal marijuana businesses to access banking and other financial services. The House also passed the bill last session, but it went nowhere in the then Republican-led Senate.
Alabama Democratic Party Endorses Marijuana Legalization [21]. The state Democratic Party announced Tuesday that it supports the legalization of both medical and recreational marijuana in the state. "Nearly 100 years of marijuana prohibition and criminalization has trapped thousands of Alabamians, mostly Black, in our broken criminal justice system," said state Rep. Chris England (D-Tuscaloosa). "Reforming policy surrounding cannabis not only serves our state in producing hundreds of millions of dollars in revenues, but is an important step in reducing arrests and expunging records. Nobody should be sitting in jail for carrying a little bit of weed."
Dallas Cops Will Finally Stop Charging People for Small Amounts of Pot [22]. Dallas Police Chief Eddie Garcia has ordered his officers to stop charging people found with small amounts of marijuana. Garcia revealed the policy change in a memo to the City Council last Friday. Under the new policy, people will be arrested only if they possess more than two ounces or if there is evidence of sales. Those caught with between two and four ounces will be ticketed, but not jailed.
Medical Marijuana
Iowa Lawsuit Challenges Governor's Delay in Seeking Federal Exemption for Medical Marijuana [23]. Veteran activist Carlo Olsen has filed a lawsuit against Governor Kim Reynolds (R) after she has failed to move forward with an effort to win an exemption from federal drug laws. The legislature passed and Reynolds signed a bill to do that last year but has failed to act. The lawsuit is an attempt to prod her to move on it.
Hemp
With Idaho Governor's Signature on Hemp Bill, Hemp is Now Legal in All 50 States [24]. Gov. Brad Little (R) last Friday signed into law House Bill 126, [25] which legalizes industrial hemp production in the state. Idaho was the last state to legalize hemp after it was federally legalized in 2018.
Harm Reduction
North Carolina NIMBY Bill Would Hamper Needle Exchanges [26]. Spurred by an Asheville neighborhood group that has tried for years to put restrictions on an Asheville needle exchange program, friendly lawmakers have filed Senate Bill 607 [27], which would ban mobile needle exchanges and require engraved needles, background checks, and forced drug treatment. The bill is currently before the Senate Rules and Operations Committee.
Sentencing
New Jersey Attorney General Orders End to Mandatory Minimum Prosecutions in Noviiolent Drug Cases [28]. Calling mandatory minimum sentencing "outdated policy," state Attorney General Gurbir Grewal issued a directive Monday telling prosecutors not to seek such sentences in nonviolent drug cases. Democratic Gov. Phil Murphy applauded the new directive in a statement. The policy change means that mandatory minimums are "off the table" in current and future nonviolent drug cases. It also allows people currently serving mandatory minimums for such offenses to seek early release.