The New York legislature approved marijuana legalization last night and the governor says he will sign the bill, a drug decriminalization bill has been filed in Washington state, North Carolina Republican senators head in the opposite direction when it comes to fentanyl, and more.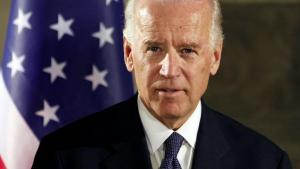 Marijuana Policy
Biden Still Opposed to Marijuana Legalization, Press Secretary Says [19]. In response to a question from reporters about whether President Biden would support a push by Democratic senators to legalize marijuana federally, White House Press Secretary Jen Psaki told reporters on Tuesday that the president "believes in decriminalizing the use of marijuana" and that his stance opposing legalization "has not changed."
Colorado Bill to Double Legal Possession Quantity Passes House [20]. A bill that would double the amount of marijuana that it is legal to possess, House Bill 1090 [21], passed the House on Tuesday. The bill would make possession of up to two ounces legal, as well as expanding opportunities for people with marijuana records to get those offenses expunged. The bill now heads for a Senate committee.
New Mexico Marijuana Legalization Bills Advance in First Day of Special Session [22]. Marijuana legalization has now been divided into two bills, both of which advanced Tuesday in the first day of special session called to get the legislation passed. The new House Bill 2, which would legalize the possession and sale of marijuana for people 21 and over, passed both the House Taxation and Revenue committee and the House Judiciary Committee. House Bill 2 is largely the same as House Bill 12, but has criminal justice provisions, including expungement, stripped out. Those provisions are now embodied in the new Senate Bill 2, which passed the Senate Judiciary Committee Tuesday. The full Senate will take it up today.
New York Legislature Approves Marijuana Legalization [23]. After hours of debate Tuesday, the state Senate voted 40-23 to approve the Marijuana Regulation and Tax Act (MRTA) (Senate Bill 854 [24]), which would immediately legalize the possession of small amounts of marijuana and set the stage for a taxed and regulated legal marijuana market. The House followed up hours later, approving the bill on a 100-49 vote. An embattled Governor Andrew Cuomo (D) reached an agreement with legislative leaders on the bill over the weekend and has said he will sign it into law. Tuesday night, Cuomo said [25] he looked forward to signing the bill. "New York has a storied history of being the progressive capital of the nation, and this important legislation will once again carry on that legacy," he said.
Virginia Governor Asks Legislature to Make Marijuana Legal in July, Not 2024 [26]. Gov. Ralph Northam (D) has asked the legislature to amend the marijuana legalization bill it approved earlier this month by moving up the effective date for the legalization of marijuana possession to this coming July, instead of waiting for 2024. The move came on the last day for the governor to act on the bill. He also wants to move up allowing home cultivation of up to four plants per household as of July 1, 2021. The bill will now go back to the legislature for final approval.
Medical Marijuana
Nebraska Medical Marijuana Bill Wins Committee Vote [27] A Nebraska committee on Tuesday approved a bill to legalize medical marijuana in the state, Legislative Bill 474 [28]. The bill would allow patients with specified qualifying conditions to possess and purchase up to two and a half ounces of marijuana from licensed dispensaries. It would not, however, allow patients to smoke marijuana. The bill now heads for a final legislative floor vote.
South Carolina Medical Marijuana Bill Wins Senate Committee Vote [29]. The Senate Medical Affairs Committee voted 9-5 Wednesday to approve a medical marijuana bill, (Senate Bill 150 [30]/ House Bill 3361 [31]), clearing the way for a Senate floor vote next week. The bill would allow patients with debilitating medical conditions to access medical marijuana from licensed dispensaries.
Drug Policy
North Carolina Republican Senators' Bill to Increase Penalties for Fentanyl Possession Advances [32]. A group of Republican state senators have filed Senate Bill 321 [33], which would make possession of fentanyl a felony. Possession of fentanyl is currently a misdemeanor, but the bill would make it a Class I felony, putting it in the same class as heroin, cocaine, and methamphetamine. The bill passed the Senate Judiciary Committee Tuesday and will be considered by one more committee Wednesday before being scheduled for a vote in the full Senate.
Washington State Drug Decriminalization Bill Filed [34]. State Senators Liz Lovelett (D) and cosponsors have filed Senate Bill 5476 [35], which would decriminalize the possession of "personal use amounts" of drugs. The state is currently without a felony drug possession law after the state Supreme Court threw out that law earlier this month. The bill is now before the Senate Ways and Means Committee.
Foreign Policy
US Investigations into Cartels Paralyzed by Standoff with Mexico [36]. Cooperation between US and Mexican authorities into Mexican drug cartels has come to a standstill since Mexico last December enacted a law requiring US officials to report their law enforcement contacts in the country to Mexican officials, whom they view as largely corrupt. Investigators on both sides of the border have paused cooperation over fears that the new disclosure rules could compromise cases or, worse yet, get Mexican officials helping the Americans killed. Drug raids on Mexican drug labs have largely stopped and US officials are having more difficulty tracking cocaine shipments through Mexico. The Mexican government acted in December after a retired Mexican general was arrested by the DEA in Los Angeles in October, then released after loud protests from Mexico.