A North Dakota marijuana legalization bill passes the House, Nebraska medical marijuana advocates demand action from the legislature, and more.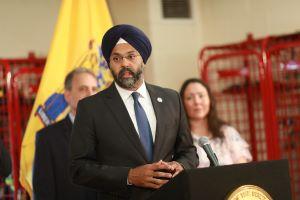 Marijuana Policy
Minnesota Marijuana Legalization Bill Wins Second House Committee Vote [16]. The House Labor, Industry, Veterans and Military Affairs Finance and Policy Committee voted to approve a marijuana legalization bill, House File 600 [17], on a 7-5 vote. That's the second committee to approve the bill in the past week. It now heads for a third vote in the House Workforce and Business Development Finance and Policy Committee.
New Jersey Attorney General Orders End to Marijuana Possession, Small-Time Distribution Arrests [18]. In the wake of Governor Phil Murphy's (D) signing into law three bills that set up a legal marijuana marketplace, Attorney General Gurbir Grewal on Monday ordered police to immediately stop arresting people for possessing less than six ounces of weed or distributing up to an ounce. He also ordered prosecutors to immediately dismiss charges for any pending marijuana offense that is no longer illegal under state law. Although Grewal had issued guidance urging an end to marijuana arrests and prosecutions after voters approved a legalization referendum in November, police still made 6,000 pot arrests since then. Now, no more.
North Dakota House Approves Marijuana Legalization Bill [19]. The House voted Tuesday to approve a marijuana legalization bill, HB 1420 [20]. Some lawmakers said they voted to approve the bill because they feared if they didn't, voters would do it themselves through the initiative process. The bill now heads to the Senate. It would allow adults to buy up to 20 grams every two weeks, with purchases tracked. There is no provision to allow home cultivation.
Medical Marijuana
Nebraska Medical Marijuana Advocates Rally to Urge Support for Bill [21]. Nebraska Families for Medical Cannabis held a rally at the statehouse Tuesday to urge legislators to pass a medical marijuana bill, LB 474 [22]. It is sponsored by Senator Anna Wishart (D-Lincoln), who was one of the leaders of last year's initiative that qualified for the ballot only to be disqualified by the state Supreme Court.
South Carolina Poll Has Overwhelming Support for Medical Marijuana [23]. As legislators ponder whether to approve a medical marijuana bill this year, a new poll finds overwhelming support for it. The survey released by the advocacy groups SC Compassionate Care Alliance and Compassionate SC had support at 72%, with just 15% opposed.
International
Mexican Soldiers Discover 10-Acre Coca Crop in Guerrero [24]. The Mexican military announced Monday it had discovered and destroyed a 10-acre coca crop growing in the southwestern state Guerrero. They also found a cocaine manufacturing lab nearby. It's the first time a coca crop has been found in the state, which is known for marijuana and opium poppy cultivation, but it's not the first time coca has been discovered being grown in Mexico. The army uncovered a coca field in the southern state of Chiapas in 2014.