A Minnesota marijuana legalization bill moves, Wisconsin's governor calls for legal marijuana, the South Dakota House quashes telehealth for medical marijuana patients, and more.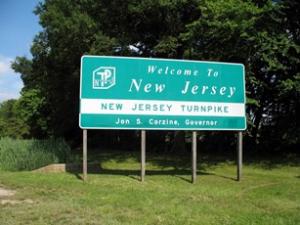 Marijuana Policy
Minnesota Marijuana Legalization Bill Wins First Committee Vote [21]. The House Commerce Finance and Policy Committee voted 10-7 Wednesday to approve a marijuana legalization bill, House File 600 [22]. The bill advanced on a partisan vote, with all Republicans opposed. Republicans control the state Senate, making the bill's prospects cloudy.
New Jersey Marijuana Legalization Standoff [23]. Efforts to advance marijuana legalization implementation legislation remained stymied Thursday after a Senate Judiciary Committee vote on a "cleanup" bill was cancelled for the second day in a row. Legislators and Gov. Phil Murphy (D) remain at loggerheads over how to handle underage marijuana possession. Now, Murphy will likely have to decide whether to approve two pending bills or veto them, which would contradict his campaign promise to legalize marijuana, as well as contradicting the will of the voters, who approved it in a referendum in November. "The governor has two bills on his desk that he has articulated problems with, and it doesn't appear that the Legislature is going to solve those problems," said Bill Caruso, an attorney and founding member of New Jersey United for Marijuana Reform. The governor's deadline to act is noon Friday, although that could be pushed back to Monday.
Wisconsin Governor's Budget Plan Calls for Marijuana Legalization [24]. Gov. Tony Evers (D) on Tuesday released a budget plan that includes legalizing both medical and recreational marijuana. The move comes despite strong resistance in the Republican-controlled state legislature. "The Governor believes it is time to join other states, including two of our neighbors, who have legalized recreational marijuana," an explanatory document from his office said. The proposal would allow adults to possess up to two ounces and grow up to six plants at home.
Medical Marijuana
South Dakota House Votes to Deny Telehealth for Medical Marijuana [25]. The House voted 38-30 on Wednesday to defeat House Bill 1147 [26], which would have allowed medical marijuana patients to use telehealth to consult with practitioners in order to obtain recommendations. One Republican opponent called the idea "premature," while another called it "not ready for prime time." South Dakota okayed medical marijuana with 69% of the vote in November.
Psychedelics
California Psychedelic Decriminalization Bill Filed [27]. State Sen. Scott Weiner (D-San Francisco) filed Senate Bill 519 [28], which would decriminalize the use and possession of psychedelic drugs in the state. "People should not be going to jail for possessing or using drugs," Wiener said. "It's a health issue, not a criminal issue, and I hope that we get all the way there." The bill would also expunge criminal records for people convicted of psychedelic possession offenses and create a task force to address regulatory issues.
Asset Forfeiture
South Dakota Bill Would Limit Asset Forfeiture in Drug Cases [29]. The Senate Judiciary Committee voted Wednesday to approve Senate Bill 164 [30], which would bar asset forfeiture in drug cases where the amount of the drug in question was no more than a personal use amount. The bill would originally have banned asset forfeiture without a criminal conviction but was amended in committee to strip out that section. Under the bill, it would take at least half a pound of marijuana to trigger asset forfeiture. The bill now heads for a Senate floor vote.
Harm Reduction
Arizona Senate Committee Approves Legalizing Drug Testing Strips [31]. The Senate Health and Human Services Committee has approved Senate Bill 1486 [32], which would legalize the use of test strips that can detect the presence of fentanyl, an extremely potent opioid which accounts for a majority overdose deaths in the US, mostly by people who didn't know they were taking it. The test strips are currently considered illegal drug paraphernalia. The bill now heads for a Senate floor vote.