A major new marijuana reform coalition has formed, a Hawaii asset forfeiture reform bill advances, so does an Idaho medical marijuana bill, and more.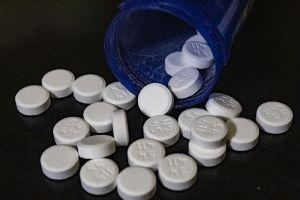 Marijuana Policy
Major Marijuana Coalition Forms to Coordinate Legalization Push, But Some Key Advocacy Players Are Not Involved [22]. A bunch of industry and advocacy groups have formed a new coalition, the United States Cannabis Council, to press forward on marijuana legalization. But while the group is headed by Marijuana Policy Project executive director Steven Hawkins on an interim basis, it does not include major advocacy groups such as NORML and the Drug Policy Alliance. It does include marijuana enterprises such as Acreage Holdings, Canopy Growth, Columbia Care, Cronos Group, Curaleaf, Eaze, iAnthus Capital Holdings, LivWell Enlightened Health, MedMen, PAX Labs, Schwazze, Scotts Miracle-Gro Company and Vireo.
Medical Marijuana
Idaho Medical Marijuana Bill Wins Committee Vote [23]. A bill that would legalize medical marijuana in the state won a vote in the House Health and Welfare Committee Monday. Although sponsored by the committee, the bill was actually written by Sgt. Jeremy Kitzhaber, a US Air Force veteran with terminal cancer, who testified before the vote Monday. "I'm here to talk with you about my desire for medical cannabis to be legalized here in Idaho, with specific limitations and controls," Kitzhaber said. "I've spent years writing and editing this legislation, to make it something that would allow medical cannabis to reach those who need it, but not necessarily reach those who just want it."
Asset Forfeiture
Hawaii Senate Advances Asset Forfeiture Reform Measure [24]. The state Senate has approved Senate Bill 294 [25], which would end civil asset forfeiture by requiring a conviction on a felony count before seized property could be sold or otherwise disposed of. The bill would also direct proceeds from the sale of seized property to the state's general fund instead of a fund controlled by law enforcement. Gov. David Ige (D) vetoed a similar bill in 2019, citing concerns it would hinder law enforcement.
Drug Testing
Illinois Bill Would Require Drug Screening to Receive Food Stamps [26]. A downstate Republican, Rep. Blaine Wilhour, filed HB 658 [27] last Friday. The bill would require recipients of the Supplemental Nutrition Assistance Program (SNAP) to undergo a drug screening upon being approved for benefits. The bill would also require them to agree to random drug screening while they are receiving the benefits. The bill has not yet been referred to a committee.
Drug Treatment
Lawmakers Urge Biden to Back Buprenorphine Expansion [28]. A group of lawmakers led by led by Sens. Maggie Hassan (D-NH) and Lisa Murkowski (R-AK) and joined by four members in the House is calling on President Biden to allow more doctors to prescribe buprenorphine, a drug used for the treatment of opioid addiction. The Trump administration had loosened rules for buprenorphine prescribing, but in an early move, the Biden administration reversed that move, saying it was premature. The lawmakers are now reintroducing legislation to eliminate restrictive rules and are calling on Biden to "deliver on your promise to expand access to medication-assisted treatment."
Foreign Policy
US Prosecutors Are Investigating the Honduran President on Drug Trafficking Charges [29]. In new court filing last Friday in the case of an indicted Honduran drug trafficker, federal prosecutors in the Southern District of New York said that Honduran President Juan Orlando Hernandez and other "high-ranking officials" were targets of a drug trafficking investigation. In another filing last month, prosecutors said that by 2013 Hernandez had "accepted millions of dollars in drug trafficking proceeds" and in return had "promised drug traffickers from prosecutors, law enforcement, and extradition to the United States." Hernandez has been a key US ally in the region.