An Alabama bill would let police use wiretaps against suspected drug felons, another Alabama bill would legalize medical marijuana, a New Jersey court hears a key medical marijuana licensing case, and more.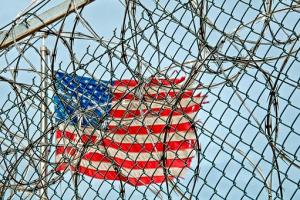 Marijuana Policy
Virginia Poll Has More Than Two-Thirds Support for Marijuana Legalization [18]. A new poll from the Wason Center for Civic Leadership at Christopher Newport University has support for marijuana legalization at 68% among registered voters. The poll comes as legalization bills are moving rapidly through the legislature and just days ahead of a Friday deadline for getting bills through at least one house of the legislature.
Medical Marijuana
Alabama Senate Committee Approves Medical Marijuana Legalization Bill [19]. A bill to legalize medical marijuana, Senate Bill 46 [20], was approved by the Senate Judiciary Committee on Wednesday. Sponsored by Sen. Tim Melson (R), the bill would set up a state medical marijuana commission, but would limit access to patients who have been diagnosed with one of about 20 qualifying conditions.
New Jersey Court Hears Oral Arguments in Medical Marijuana Expansion Case [21]. A panel of three appellate court judges heard oral arguments Tuesday in a case where rejected medical marijuana applicants sued the state over its licensing procedures. The rejected business applicants argue that the state incorrectly rejected their applications. The case has stalled the expansion of the state's medical marijuana program.
Law Enforcement
Alabama Bill Would Let Police Secretly Wiretap Suspected Drug Felons [22]. Lawmakers in Montgomery are taking up House Bill 17 [23], which would allow state and local police to place wiretaps on phone lines and monitor the online communications of drug suspects without involving federal law enforcement. The bill is sponsored by Rep. Rex Reynolds (R-Huntsville), the former Huntsville police chief. "This is for drug traffickers," he said. "There are people that are bringing illicit drugs into our counties, drugs that are killing our youth." But critics say the bill uses a low standard of proof, requiring only probable cause, and that it could be used even for some marijuana possession offenses.
Sentencing Policy
Prison Fellowship, FAMM Urge Congress to End Crack/Powder Cocaine Sentencing Disparity [24]. Prison Fellowship, the nation's largest Christian nonprofit serving prisoners, former prisoners, and their families, is partnering with FAMM to launch the #EndTheDisparity campaign and to urge Congress to eliminate the disparity between how crack and powder cocaine-related offenses are punished. Both organizations are circulating petitions and are planning a series of activities to build public support for reform. "We have been fighting to repeal unjust sentencing laws for 30 years, and we've seen no greater injustice than the crack-powder disparity," FAMM President Kevin Ring said. "We were glad Congress reduced the disparity in 2010, but it's time to finish the job. We must remove this racially discriminatory scheme from the criminal code."