A North Carolina cop gets 'roided, a Baltimore cop is the latest to go down in the Gun Trace Task Force scandal, and more.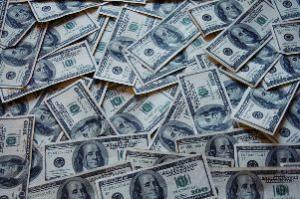 In Clayton, North Carolina,
a former Clayton police officer was arrested January 19
[10]
for making and selling a muscle growth-promoting steroid. Owen Phillips, 40, went down after local police and prosecutors asked the State Bureau of Investigation to look into allegations he neglected his official duties and was dealing steroids. He is charged intent to manufacture, sell and deliver testosterone; sale and delivery of testosterone; and manufacture of testosterone. He had been named the Clayton Police Department's Officer of the Year in 2015 and the Town of Clayton's Employee of the Year in 2017. He resigned from the department in August, days before the investigation against him was opened.
In Angola, Louisiana, an Angola State Prison guard was arrested January 20 [11] after he was caught bringing marijuana into the prison hidden in a disinfectant wipe container. Guard Janice Coney, 52, a 15-year veteran, is charged with bringing contraband into a prison and possessing an illegal drug.
In Baltimore, a former Baltimore police officer was sentenced Tuesday [12] to more than a year in federal prison for his role in the Gun Trace Task Force scandal. Victor Rivera, 48, was part of a group of crooked cops who seized cocaine and then sold it through their informants and split the proceeds. Rivera went down for lying to the feds about it: He was convicted of making false statements to a federal law enforcement officer in connection with a scheme to sell 3 kg of cocaine seized during a Baltimore police investigation in 2009.