There's a marijuana legalization bill filed in Maryland, a second Houston police officer has been indicted on murder charges in a misbegotten drug raid that left two innocent citizens dead, and more.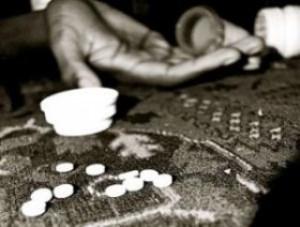 Marijuana Policy
Maryland Marijuana Legalization Bill Filed [19]. Delegate Jazz Lewis (D-Prince George's County) has filed House Bill 32 [20], which would legalize marijuana and set up a system of taxed and regulated legal marijuana commerce. The bill calls for tax revenues from pot sales to be invested in the state's historically black colleges.
Psychedelics
Florida Therapeutic Psilocybin Bill Coming Soon [21]. State Rep. Michael Grieco (D-Miami Beach) is set to introduce a bill that would legalize psilocybin for therapeutic purposes in the state. The bill is expected to be filed this week. "I know at least two people personally who have gone through microdosing sessions, and they claim it's completely cured their depression," Grieco said. "All this would be doing is creating a controlled environment, where folks can potentially address an issue. We should not be afraid of trying new things, especially if it's controlled and safe."
Hawaii Therapeutic Psilocybin Bill Filed [22]. A bill to legalize the use of psychedelic mushrooms for therapeutic purposes has been filed. Senate Bill 738 [23] would direct the state Health Department to "establish designated treatment centers for the therapeutic administration of psilocybin and psilocyn," the psychoactive compounds in magic mushrooms. The bill would also remove the two substances from the Schedule I of the state's controlled substances list.
Drug Testing
Atlanta Mayor Takes Executive Action Abolishing Pre-Employment Drug Screens for Many Public Employees [24]. Saying municipal drug testing requirements are "outdated and costly barriers to onboarding new talent in the city of Atlanta," Mayor Keisha Lance Bottoms (D) has issued an executive order suspending pre-employment drug tests for city employees not in safety-sensitive positions. Atlanta now joins other major cities, such as New York City and Washington, DC, in eliminating a drug testing requirement as a condition of employment.
Harm Reduction
New Mexico Overdose Bill Would Provide for Safe Injection Sites [25]. Rep. Debbie Armstrong (D-Albuquerque) has filed House Bill 123 [26], which would give localities the authority to set up overdose prevention programs, including safe injection sites, that meet state Health Department guidelines. "Overdose prevention programs in hundreds of other cities across the world have proven to link people who use drugs to treatment and other services, reduce overdose deaths, prevent transmission of HIV and viral hepatitis, and reduce street-based drug use and syringe disposal," says Armstrong. "If we are serious about reducing overdoses, and helping people to feel safe, supported and cared for in order to engage in treatment and recovery, then we have a responsibility to create overdose prevention programs here in New Mexico."
Utah Overdose Bill Would Provide for Safe Injection Sites [27]. State Rep. Jennifer Dailey-Provost (D-Salt Lake City) has filed House Bill 146 [28], which creates an "overdose prevention site," a place for people with substance use disorder to be monitored while actively using opioid drugs. In other words, a safer injection site. "This is in no way, shape, or form a policy that condones drug use or says that it is permissive to do so," she said. "I hope people will look at this with an open mind," she said. She filed the same bill last session, but it went nowhere.
Law Enforcement
Houston Cop Indicted on Murder Charge in Fatal Botched 2019 Drug Raid [29]. Fallout from a misbegotten 2019 drug raid that left a Houston couple dead in their own home continued Monday, as a grand jury indicted Officer Felipe Gallegos on a charge of murder. That now makes 12 officers who have been charged in the incident, with Gallegos being the second one charged with murder. Retired officer Gerald Goines was charged with murder last year as prosecutors accused him of lying to get a search warrant.