Voter-approved marijuana legalization initiatives are running into problems with elected officials, federal prosecutors say the Honduran president was taking big bribes from drug traffickers, and more.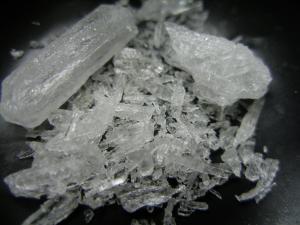 Marijuana Policy
Montana Legislature Refuses to Fund Implementation of Voter-Approved Marijuana Legalization [18]. The state's Republican-dominated House Appropriations Committee voted overwhelmingly last Wednesday to refuse to allocate funds to the Department of Revenue to implement the voter-approved marijuana legalization plan. The department had sought $1.35 million to hire 20 staffers and cover administrative costs of getting the program up and running. Now, that means implementation of a legal marijuana market could be delayed.
New Jersey Marijuana Legalization Legislation Hits Snag [19]. Bills to decriminalize marijuana and set up a taxed and regulated legal marijuana industry are in limbo after the governor and legislative leaders failed to reach agreement on how to punish underage pot smokers. A floor vote set for today has been postponed indefinitely until Gov. Phil Murphy (D) and Democratic leaders can reach some sort of agreement.
South Dakota Governor Uses Executive Order to Challenge Voter-Approved Marijuana Legalization [20]. Gov. Kristi Noem (R) issued an executive order last Friday okaying a legal challenge to the voter-approved constitutional amendment to legalize marijuana. She argued that the initiative "was not proper and violated the procedures set forth in the South Dakota Constitution." Her order also said Highway Patrol Superintendent Col Rick Miller, who earlier sued to block the initiative from being implemented, could do so because he is acting on her behalf. At the same time, Noem's attorney general, Jason Ravnsborg, is defending the initiative in court.
Medical Marijuana
South Carolina Medical Marijuana Bill Pre-Filed [21]. Once again, state Senator Tom Davis (R-Beaufort County) has filed a medical marijuana bill, S 150 [21], the Compassionate Care Act. Davis has filed similar bills for nearly a decade. This year could be the charm, he predicted. "The bill has been thoroughly vetted," said Davis. "It's been looked at by the SC Medical Association. It has been looked at by law enforcement. We have a very good tightly regulated medical cannabis bill, and what it seeks to do is empower physicians."
Drug Treatment
California Lawmakers Seek to Expand Contingency Management Treatment for Meth [22]. Senator Scott Weiner (D-San Francisco) has filed legislation, Senate Bill 110 [23] that seeks to expand contingency management as a treatment for methamphetamine addiction. Contingency management is controversial becomes it uses cash payments as incentives for users to stay off the drug, but it has been shown to be a proven treatment for meth and cocaine addiction. "We need to embrace this proven, effective approach to meth addiction, make it clearly legal and start reimbursing for it, so we can address this health epidemic," he said.
International
Amsterdam Mayor Wants to Ban Foreigners from Cannabis Coffee Shops [24]. Mayor Femke Halsema has proposed allowing only Dutch residents to enter the city's famous cannabis coffee shops in what she said was an effort to blunt the flow of hard drugs and organized crime linked to the marijuana business. "The cannabis market is too big and overheated," Halsema said in emailed comments. "I want to shrink the cannabis market and make it manageable. The residence condition is far-reaching, but I see no alternative." She submitted her plan to the city council last Friday, setting the stage for an energetic political debate.
Honduran President Accused of Helping Drug Traffickers in US Court Filings [25]. Federal prosecutors in New York City last week laid out evidence implicating Honduran President Juan Orlando Hernandez in drug trafficking. They accused him of using Honduran armed forces to protect large cocaine shipments in return for bribes. Prosecutors quoted Hernandez as saying he wanted the DEA to think Honduras was fighting drugs while he was instead going to "shove the drugs right up the noses of the gringos." Honduras has received hundreds of millions of dollars in US anti-drug aid.