Last year, the number of states that have ended marijuana prohibition reached 15 [17] plus the District of Columbia, as voters in four states -- Arizona, Montana, New Jersey, and South Dakota -- legalized it via the initiative process. This isn't an election year, so any states that attempt to legalize in 2021 will have to do so through the much more cumbersome legislative process, but at least a handful are poised to do so.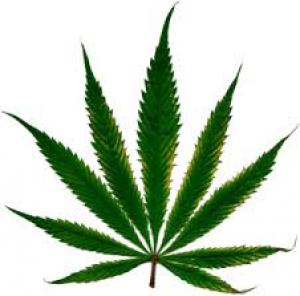 It is no coincidence that the early progress toward state-level legalization has been led by states that allow for voter initiatives. State legislatures badly trail public opinion on the issue, and beyond that, the legislative process itself is messy, beset with horse-trading, and progress of a bill is beholden to key legislative gatekeepers -- the committee chairs and majority leaders. And because crafting legislation is a complex process, getting a legalization bill through both chambers and signed by a governor is a process that generally takes not one, but two or three or even more years.
Legalization bills are likely to appear in nearly every state that has not already freed the weed, but it's likely to be an uphill struggle this year for most of them. The five states listed below have already been grappling with marijuana reform for years though, they have governors who are backing legalization, and they will only be emboldened by the Democrats' majorities in the US House and Senate (which could pass federal legalization this year) and by budgetary pressures related to the pandemic to push forward. If all goes well, by years' end, the number of legal marijuana states could top 20.
Here are the five best state marijuana legalization prospects for 2020:
Connecticut
Marijuana legalization has been fermenting in the legislature for several years now, but in November, Democrats added to their legislative majorities, increasing the odds that the issue will move this year. Governor Ned Lamont (D) just reiterated his call for legalization in his State of the State address, saying [18]: "I am working with our neighboring states and look forward to working with our tribal partners on a path forward to modernize gaming in our state, as well as the legislature on legalization of marijuana. Sports betting, internet gaming, and legalized marijuana are happening all around us. Let's not surrender these opportunities to out-of-state markets or even worse, underground markets." And House Speaker Matthew Ritter (D) is vowing to take the issue to the voters if the legislature doesn't act. "I think it'll be a very, very close vote in the House," he said at a pre-session press conference [19]. "But if we do not have the votes -- and I'm not raising the white flag -- I want to be very clear: We will put something on the board to put to the voters of the state of Connecticut to amend the state constitution to legalize marijuana."
New Mexico
The Land of Enchantment saw a marijuana legalization bill get through one Senate committee last year only to be killed in another, but with the support of Governor Michelle Lujan Grisham (D), who formed a working group on legalization in 2019, and the ousting of some anti-reform legislators in the November elections, this could be the year it gets over the finish line. Lujan Grisham has argued [20] that if the state had legalized it last year, it could have helped reduce revenue shortfalls because of the coronavirus. And earlier this month, she emailed supporters [21] to jab at legislative legalization foes: "Unfortunately, the Legislature couldn't come to an agreement, even though the economic impact would have created thousands of new jobs and sustainable state revenue sources to invest in New Mexico's future," she wrote. The Senate had been the biggest obstacle to moving a legalization bill, but now the Democratic senators who voted with Republicans to kill it last year are out. The state has a 60-day "short session" that begins January 19. It could be the first out of the gate this year.
New York
Governor Andrew Cuomo (D) has been calling for years for marijuana legalization, but measures in the legislature have always stalled because of disputes over taxes, social equity provisions, and pure legislative power plays. Now, like Connecticut, the Empire State is feeling the pressure of neighboring states having already legalized it, as well as increased budgetary pressure because of the pandemic, and Cuomo is once again calling for legalization. In his State of the State address this week, Cuomo again proposed legalization [22]: "I think this should have been passed years ago," he said in a briefing. "This is a year where we do need the funding, and a lot of New Yorkers are struggling. This year will give us the momentum to get it over the goal line." Democrats now have a supermajority in both chambers [23], which both makes it easier to pass legislation despite Republican objections and makes it easier for the legislature to override any Cuomo's veto of a legalization bill over provisions he may not like. A legalization bill, SB 854 [24], has already been filed in the Senate. For New York, the fifth time may be the charm.
Rhode Island
Governor Gina Raimundo (D) and legislative leaders are all on board with moving forward on legalization, although the governor wants a state-run model and some legislators favor a private model. "The time has come to legalize adult cannabis use," Senate Majority Leader Michael McCaffrey (D) said in November [25]. "We have studied this issue extensively, and we can incorporate the practices we've learned from other states." He and Senator Joshua Miller (D), who spearheaded past efforts to get legalization passed, have been tasked by Senate President Dominick Ruggerio (D) with coming up with workable legislation this session. And the House is on board, too, with new Speaker Joseph Shekarchi (D) saying [26] he is "absolutely" open to legalization and that the House is already "very close" to having enough votes to pass it. There are a couple of complicating factors for Rhode Island now, though: The division over state vs. private sales and the fact that Raimundo will likely soon be leaving office after being nominated as commerce secretary in the new Biden administration.
Virginia
Two legalization bills, HB 269 [27] from Delegate Steve Heretick (D), and Delegate Lee Carter's (D) HB 87 [28], have already been filed this year, and Gov. Ralph Northam (D) has said he supports marijuana legalization: "Legalizing marijuana will happen in Virginia," he said recently [29]. At the time, Northam laid out his requirements for such a bill -- social, racial, and economic equity; public health; protections for youth; upholding the state Clean Air Act; and data collection -- and said it could take up to two years, but growing public and political support and financial pressures related to the pandemic could well speed up that timeline.