A California bill would put an end to mandatory minimum sentences for some drug offenses, Toronto is moving to open safe injection sites in select homeless shelters, and more.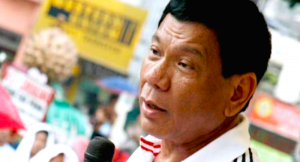 Marijuana Policy
Senate Approves Medical Marijuana Research Bill [18]. With a favorable vote Tuesday night, the Senate has passed the Cannabidiol and Marihuana Research Expansion Act (S.2302 [19]). It would ease the application process for marijuana researchers and would prod the Food and Drug Administration (FDA) to develop medicines derived from marijuana. The House passed a separate marijuana research bill last week. The passage of bills in both chambers means there is still a chance that a marijuana research bill could still pass in the remaining days of the session.
Sentencing
California Bill Would Repeal Mandatory Minimums for Nonviolent Drug Offenses [20]. State Sen. Scott Weiner (D-San Francisco) last week introduced Senate Bill 73 [21], which would repeal mandatory minimum prison sentences for nonviolent drug offenses. "We are living with the consequences of bad, racist policies enacted in the 1970s and 80s, which disproportionately criminalize and harm Black and brown communities," Wiener said in a statement. "Our drug laws are a stain on California, and we must stop hurting communities and wasting valuable resources jailing people who have committed nonviolent drug offenses." The bill would give judges discretion to sentence such offenders to probation when appropriate. Under current law, a number of nonviolent drug charges come with mandatory sentencing provisions.
International
Toronto Plans to Open Safe Injection Sites in Homeless Shelters [22]. Canada's largest city is moving to set up overdose prevention centers that include safe injection facilities in homeless shelters. The city will spend almost $8 million on a new "multi-pronged strategy" known as the Integrated Prevention and Harm Reduction Initiative [23] (iPHARE). More than $3 million of that money will go to expanded harm reduction services, including safe injection sites in selected shelters across the city. The sites will only be open to residents of the shelters. Between April 1 and September 30, at least 132 people died of drug overdoses in the city.
Mexico President Blames Small "Mistakes" for Delays in Marijuana Legalization Bill [24]. President Andres Manuel Lopez Obrador said Tuesday that small errors in drafting the long-awaited marijuana legalization bill were the cause of the delay in passing the bill this month. He said legislators had requested a delay in the bill's Supreme Court-imposed Tuesday deadline to deal with it. "The period was practically over but they are matters of form and not substance," he said. "It is nothing more than a matter of mistakes that were made, lack of precision on quantities and there can be no contradictions in the law itself," Lopez Obrador said, referring to how much marijuana citizens can possess legally.
International Criminal Court Says Preliminary Examination of Filipino Drug War Shows Evidence of Crimes Against Humanity [25]. In a report [26] released this week, the Office of the Prosecutor (OTP) for the International Criminal Court (ICC) said a preliminary examination found there was "reasonable basis to believe" Filipino forces committed crimes against humanity in President Rodrigo Duterte's bloody crackdown on drug users and sellers that has led to thousands of killings since 2016. While OTP noted that Philippines officials have claimed the deaths were justified, it said that "such narrative has been challenged by others, who have contended that the use of lethal force was unnecessary and disproportionate under the circumstances, as to render the resulting killings essentially arbitrary, or extrajudicial, executions."
The examination now moves to its final stage, admissibility, looking at whether the Philippine justice system has is responding to the killings in a legitimate way. If the Philippines can't or won't hold perpetrators accountable, the court can take the case. Chief Prosecutor Fatou Bensouda has promised a decision will be by mid-2021 over whether to seek authorization from the court to open a formal investigation. She has also pointedly warned that the court's resources fall badly short of what's needed to carry out their mission, which affect how cases are prioritized.