A CDC study finds that marijuana legalization is linked to declining teen marijuana treatment rates, an EU court throws out France's ban on CBD, and more.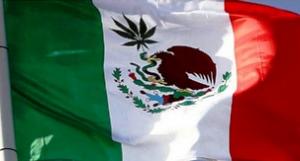 Marijuana Policy
Teen Marijuana Treatment Admissions Fell Sharply in States That Legalized, Federal Report Shows [16]. A peer-reviewed research report released last Thursday by the Centers for Disease Control and Prevention (CDC) finds steep declines in teens sent to drug treatment for marijuana use in states that have legalized it. But medical marijuana legalization appeared to have no impact on teen drug treatment admissions for marijuana use. "Consistent with prior research on medical marijuana and adolescent marijuana use, medical legalization status does not appear to correspond to treatment admission trends," the study says. "Notably, however, 7 of 8 states with recreational legalization during the study period fall into the class with the steepest level of admissions decline."
South Dakota Sore Loser Cops File Suit to Overturn Marijuana Legalization [17]. Pennington County (Rapid City) Sheriff Kevin Thom and state Highway Patrol Superintendent Rick Miller have filed a lawsuit seeking to void the state's voter-approved recreational marijuana constitutional amendment. The lawsuit filed last Friday argues that the measure should be considered a revision of the constitution, not an amendment, and that it violates the state constitution by addressing multiple topics. South Dakotans for Better Marijuana Laws, the group behind the initiative, says it is confident it will be upheld.
International
Australia Study Finds Strong Support for Pill Testing [18]. A long-running election study by the Australian National University finds that nearly two-thirds of the public support the harm reduction tactic of pill testing at music festivals. Some 63% favored the idea even though governments across the country have largely refused to implement it despite high-profile drug-related deaths at those festivals.
European Union Court Rules French Ban on CBD Is Illegal [19]. The European Union's Court of Justice ruled last Thursday that France's ban on CBD products is invalid. CBD doesn't qualify as a narcotic drug because "it does not appear to have any psychotropic effect or any harmful effect on human health," the court held. Under French law, only hemp seeds and fiber -- not the flower containing CBD -- are legal. France's law violated EU law on the free movement of goods, and the French need to modify their hemp law, the court said. "The national court must assess available scientific data in order to make sure that the real risk to public health alleged does not appear to be based on purely hypothetical considerations," the court wrote. "A decision to prohibit the marketing of CBD, which indeed constitutes the most restrictive obstacle to trade in products lawfully manufactured and marketed in other [EU] member states, can be adopted only if that risk appears sufficiently established."
Mexican Senate Approves Marijuana Legalization Bill [20]. The Senate voted overwhelmingly last Thursday to approve a marijuana legalization bill. The bill passed 82-18, with seven members not voting. The congress is under pressure from the national Supreme Court to get legalization done before the end of next month, and the measure now heads to the Chamber of Deputies, where it is also expected to pass. Final passage of the bill would make Mexico the world's largest legal marijuana market.