The New Jersey legislature is trying to pass a marijuana decriminalization bill but isn't there yet, the New Jersey governor and legislative leaders are seeking agreement on legal marijuana taxes, and more.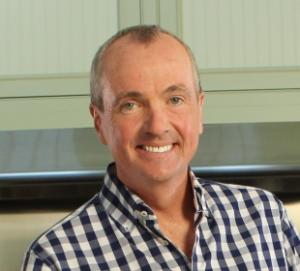 Marijuana Policy
New Jersey Senate Approves Marijuana Decriminalization Bill [16]. The Senate has approved a marijuana decriminalization bill, A1897 / S2535 [17]. The bill would allow people to possess up to six ounces and to distribute up to one ounce with no criminal penalties. A first offense would be met with a written warning, followed by a fine for any subsequent offenses. The bill would also expunge previous marijuana possession offenses and end the smell of marijuana as probable cause for a law enforcement search. And it includes an amendment that would decrease the penalties for possession of psychedelic mushrooms.
New Jersey Assembly Postpones Vote on Marijuana Decriminalization Bill [18]. An Assembly vote on the marijuana decriminalization bill, A1897 / S2535 [17], didn't happen Monday after some Assembly members balked at a provision in the bill that would have lessened penalties for the possession of psychedelic mushrooms. That provision was added in the Senate, prompting Assembly bill sponsor Jamel Holley (D-Union) to call the move "irresponsible and poor judgment." The bill is now expected to come up for a vote next week.
New Jersey Governor, Senate Leader Reach Agreement on Marijuana Taxes [19]. Gov. Phil Murphy (D) and Senate President Stephen Sweeney (D) have apparently come to an accord on the thorny issue of how to tax legal marijuana, but Assembly Leader Craig Coughlin (D) is not on board yet. Sweeney, who opposed any marijuana tax increases has yielded to the governor, agreeing to let the state's Cannabis Regulatory Commission charge growers a 7% sales tax instead of the 6.625% envisioned in the voter-approved initiative that legalized marijuana. Once Coughlin gets on board, the bill to set up regulations for the legal marijuana industry, A21 / S21 [20], could start moving again.
Medical Marijuana
New Mexico Panel Recommends Higher Purchase Limits for Medical Marijuana [21]. The state medical cannabis advisory board on Monday recommended allowing medical marijuana patients to buy 15 ounces of marijuana every three months, nearly doubling the current purchase limit. The state health secretary will decide whether to accept or reject the recommendation, although it is unclear when that will happen.