A pair of Democratic House leaders is pressing Attorney General Barr on marijuana legalization and drug rescheduling, a House resolution linking the war on drugs and police brutality is picking up cosponsors at a very rapid clip, and more.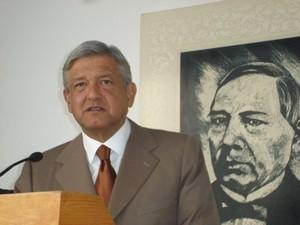 Marijuana Policy
Arkansas Marijuana Legalization Initiative Campaign Can Do Electronic Signature-Gathering, But the Clock is Ticking [18]. Arkansas for Cannabis Reform, the group behind a marijuana legalization initiative, has won a victory in the state Supreme Court as the court has ruled it can collect signatures electronically. The group needs 89,000 valid voter signatures by July 3 to qualify for the ballot, but only has 23,000 raw signatures right now.
Drug Policy
House Lawmakers Press Attorney General Barr on Drug Rescheduling, Marijuana Legalization [19]. House Judiciary Committee Chairman Jerrold Nadler (D-NY) and Rep. Karen Bass (D-CA), head of the Congressional Black Caucus, sent a letter last Friday to Attorney General Bob Barr criticizing a Justice Department move last week to allow the DEA to help police mass protests over the police killing of George Floyd. The two lawmakers also criticized the Trump administration's "counterproductive focus on non-violent drug offenses is a plain reminder that the DEA is out of touch with the Nation's shift from the drug war model to policies of substance abuse treatment, rescheduling drugs, legalizing marijuana, and reducing harsh drug sentences."
Law Enforcement
House Resolution That Cites War on Drugs as Factor in Police Brutality Rapidly Gaining Cosponsors [20]. A House resolution citing the war on drugs as a major factor in police brutality was filed with 12 cosponsors little more than a week ago. By the end of last week, it was up to 50 cosponsors; now, as nationwide protests over the police killing of George Floyd morph into calls for structural reform, the number of cosponsors has more than tripled to 160.
International
Mexico President Releases Plan to Decriminalize Drugs, Push US to Do Same [21]. President Andres Manuel Lopez Obrador (AMLO) last week released a new plan that calls for radical reforms on the country's drug laws and negotiations with the US to do the same. The plan calls for drug decriminalization and moving funding from waging the drug war to providing for drug treatment programs. "The 'war on drugs' has escalated the public health problem posed by currently banned substances to a public safety crisis," the policy proposal, which came as part of AMLO's National Development Plan [22] for 2019-2024, read. Mexico's current "prohibitionist strategy is unsustainable," it argued. Ending prohibition is "the only real possibility" to address the problem. "This should be pursued in a negotiated manner, both in the bilateral relationship with the United States and in the multilateral sphere, within the UN," it explained.