There's a push on to allow state-legal marijuana businesses to get pandemic aid relief, Arkansans are heading across the state line for cheaper, more accessible medical marijuana, and more.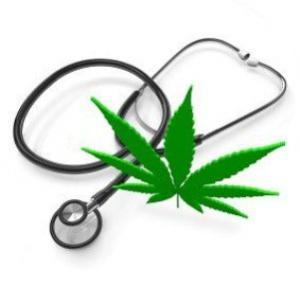 National
Marijuana Associations and Credit Unions Call for Federal Coronavirus Relief for Marijuana Businesses [13]. Some 30 marijuana trade organizations and credit unions sent a letter to congressional leaders Tuesday urging them to work to provide marijuana businesses with access to federal relief funds related to the coronavirus pandemic. Because marijuana remains federally illegal, such businesses are specifically excluded from the relief program under already approved relief packages. The coalition argues that Congress should either issue pandemic relief block grants for the states to decide on their own how to allocate funds, or change current relief aid eligibility requirements to allow marijuana businesses access to those funds,
Arkansas
Arkansas Medical Marijuana Patients Cross into Oklahoma for Cheaper, More Accessible Medicine [14]. Medical marijuana patients in the state are heading across the state line to Oklahoma to get their medicine, according to local media reports. They can buy equivalent products for half the cost in Oklahoma, and that state does not have a limited list of qualifying conditions. Instead, it only requires a doctor's recommendation.
Michigan
Michigan Supreme Court Says Medical Marijuana Law Does Not Overrule Local Zoning Ordinances [15]. Breaking with previous Court of Appeals ruling, the state Supreme Court ruled Monday that the state's medical marijuana law doesn't override local zoning ordinances. The township of Byron had barred registered caregivers from growing on a commercial property, and the high court upheld its ability to do so.