The Virginia legislature passes marijuana decriminalization, a Kentucky medical marijuana bill heads for a House floor vote, a South Dakota hemp bill passes the House, and more.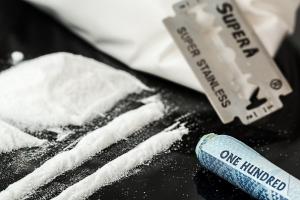 Marijuana Policy
Virginia Legislature Approves Marijuana Decriminalization Bill; Governor Expected to Sign [20]. Hours after the House of Delegates approved decriminalization Tuesday, the state Senate followed suit by approving its own version of the bill, SB 2 [21]. Governor Ralph Northam (D) has said he would sign such a bill, but it first needs to go to conference committee to settle minor differences between the House and Senate versions.
Medical Marijuana
Kentucky House Committee Approves Medical Marijuana Bill [22]. The House Judiciary Committee voted 17-1 Wednesday to approve HB 136 [23], which would allow for the use of medical marijuana for certain debilitating medical conditions. The measure now heads for a House floor vote. A similar bill was approved by the committee last year, but never got a floor vote. This year, 51 of the state's 100 representatives are cosponsors.
Hemp
South Dakota House Passes Hemp Bill with No Debate [24]. The House passed a bill to legalize industrial hemp cultivation, HB 1008 [25], with a two-thirds majority after hearing no debate at all. It now goes to the Senate. If that body also passes it by a two-thirds majority and Gov. Kristi Noem (R) signs it into law, an emergency clause would go into effect allowing state farmers to grow a crop this year.
Foreign Policy
Trump Budget Proposal Would Slash Colombia Development Aid, Boost Ant-Drug Funding [26]. President Trump's new federal budget proposal would slash economic assistance to Colombia by nearly $70 million while at the same time nearly doubling anti-drug funding from $125 million this year to $237.5 million for the coming fiscal year, which begins October 1. The budget proposal says the funding is needed to fight "threats posed by sharp increases in coca cultivation."
International
Croatia Marijuana Legalization Bill Filed [27]. A Croatian lawmaker has introduced a bill that would legalize recreational cannabis sales and permit adults to grow up to nine marijuana plants for personal use. Mirela Holy, head of the Social Democratic Party's Green Development Council filed the bill and said it will be subject to first public and then parliamentary debate. The country has decriminalized pot possession and legalized medical marijuana in 2015, but marijuana sales remains a felony with a mandatory minimum three-year prison sentence.