New Mexico could legalize marijuana next month, Virginia activists says marijuana decriminalization is not enough, Kentucky prepares to go to work on criminal justice reforms, and more.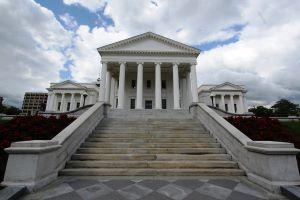 Marijuana Policy
California Bill to Protect Marijuana Financial Services Providers Advances [19]. The Assembly Committee on Business and Professions unanimously approved Assembly Bill 1525 [20] on Tuesday. The measure would protect financial institutions and accountants serving the legal marijuana industry by clarifying that they aren't committing crimes under state law. The measure now heads to the Assembly Appropriations Committee.
New Mexico Governor Calls for Marijuana Legalization In 2020 [21]. Gov. Michelle Lujan Grisham (D) has made marijuana legalization part of her formal agenda for the year. In the agenda she sent to legislators Wednesday, she said she wants a bill "legalizing the use of recreational cannabis in New Mexico and establishing a regulatory framework for its use, including public safety considerations, public health safeguards, and the protection of the state's existing medical cannabis program." A similar effort came up short in the legislature last year, and Grisham created a working group to come up with recommendations in the interim. The legislature comes back for a 30-day session next week, so if all goes well, the state could be the next to free the weed.
Virginia Marijuana Decriminalization Bill Advances, Even as Protestors Demand More [22]. The Senate Judiciary Committee on Wednesday sent a marijuana decriminalization bill, Senate Bill 2 [23], to a subcommittee to be amended and then returned to Judiciary for further consideration. But the action came amid protests led by the state ACLU, which is calling for full legalization, and says decrim alone doesn't do enough to protect the state's minority communities.
Asset Forfeiture
Kentucky Civil Asset Forfeiture Reform Bill Filed [24]. Rep. Reginald Meeks (D-Louisville) has filed House Bill 250 [25], which would require law enforcement agencies to reveal more details about cash and property seized through asset forfeiture or face financial penalties. The bill does not seek to end civil asset forfeiture but would impose stiffer reporting requirements than currently exist. Under current law, agencies are required to make annual reports on asset forfeitures, but only 11% have actually done so.
Criminal Justice
Kentucky Governor and Legislators Make Criminal Justice Reform a Priority [26]. Gov. Andy Beshear (D) and the legislature have committed to advancing criminal justice reform this year and have several proposals for reducing the state's prison population to consider. Among them: defelonization of simple drug possession, increasing the threshold for moving a theft from a misdemeanor to a felony from $300 to $500, and probation and parole reform.