A new study deflates one of the leading worries of marijuana legalization foes, the state of Texas abruptly quits taking medical marijuana dispensary applications, and more.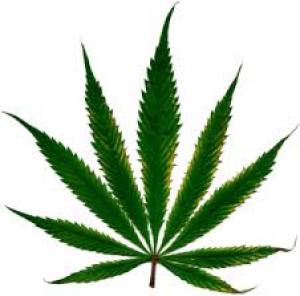 Marijuana Policy
Study Finds No Significant Change in Post-Legalization Crime Rates [13]. A new study [14] published by Justice Quarterly suggests that recreational marijuana legalization did not have a statistically significant impact on violent and property crime rates in Colorado and Washington. Researchers from Washington and Colorado compared pre- and post- legalization crime rates in those two states with the crime rates in 21 states "that have not legalized marijuana use for recreational or medical purposes on a large scale." They found that there was an immediate increase in property crime rates in both states, and aggravated assault rates in Washington, but those changes did not persist.
Medical Marijuana
California Governor Signs Bill Allowing Medical Marijuana at School [15]. Gov. Gavin Newsom (D) has signed into law a bill that will allow parents in some school districts to bring medical marijuana to school for their children who are medical marijuana patients. The bill only allows the in-school use of non-smokeable and non-vapable forms of marijuana. Former Gov. Jerry Brown (D) vetoed a similar bill last year.
Texas Abruptly Halts Permitting Process for New Medical Marijuana Dispensaries [16]. Only a week after opening the application process for medical marijuana dispensaries, the state Department of Public Safety has suddenly suspended it. "The Department's Compassionate Use Program is not accepting applications at this time," it says on the department web site. The sudden announcement comes nearly a month after the state said it would keep the application process open for a month, from Oct. 1 through Nov. 1. The department did not explain why it stopped accepting applications.